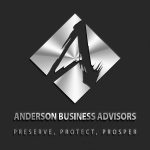 As Americans, taxes are one of our biggest expenses; even more than housing, food, and clothing combined. Taxes are overpaid by about a billion dollars every year. Toby Mathis and Jeff Webb of Anderson Advisors save you money by answering your tax questions. Do you have a tax question? Submit it to taxtuesday@andersonadvisors.
Highlights/Topics: 
How many stock option trades must you make in a year to be considered a professional trader by the IRS? Activity has to be regular and frequent

Is TurboTax comparable to using a certified public accountant (CPA)? No, because tax-based computer systems don't ask the right questions

How many rental properties should I own before creating a C Corp? It's not about how many properties, but how much you're making/earning

Can you have multiple 401(k) plans? Yes

Does a leasing real estate subsidiary pass-through have to pay self-employment tax? When renting real estate, nobody pays self-employment tax; it's not earned income 

Can you explain the depreciation recapture for a property that was never depreciated? If you can deduct or depreciate, you must recapture (Publication 946)

What's the rule for claiming meals and entertainment; is it still 50%? TCJA took away entertainment write-offs, but writing off meals can be 50-100%  
For all questions/answers discussed, sign up to be a Platinum member to view the replay!
Go to iTunes to leave a review of the Tax Tuesday podcast. 
Resources:
Tax Benefits for Education: Information Center
Publication 15-B (2019), Employer's Tax Guide to Fringe Benefits
Tax Cuts and Jobs Act, Provision 11011 Section 199A – Qualified Business Income Deduction FAQs
The Ultimate Guide to Real Estate Taxes
Section 1250 Recapture
Form 4797
Anderson Advisors Blueprint/Strategy Session 
Anderson Advisors Tax and Asset Protection Event
Tax-Wise 2019 3-in-1 Offer/2-for-Tuesday Bulletproof
Infinity Investing Workshop (use code: FREETAX)
Full Episode Transcript
Toby: Hey, guys. This is Toby Mathis and…
... Read Full Transcript