Match Your Real Estate and Business Lending Needs with Funding Options and Lenders
Anderson Funding Community
In the Member Only Area, You'll Have Access To…

Real Estate Lending
Discover residential and commercial lending options and the requirements for investors to get funded.

Small Business Lending
Most small business owners look for one type of funding for their company when there are several other options to choose from.

Real Estate Lenders
Real estate lenders have dried up recently. However, we have a select list of traditional lenders, hard money lenders, fix and flip commercial lenders, and more. All available with membership.

Small Business Lenders
Cut through the clutter and thousands of options for small business lenders. Get a list of the top small business lenders and our hand-picked recommendations.

Building Business Credit
Don't rely just on your personal credit for funding. Create a blueprint to help you separate personal and business credit to improve your overall credit options.

Recent amounts our clients were approved for in alternate funding:
$600,000
real estate loan for a fix and flip
$1,000,000
Real estate portfolio loan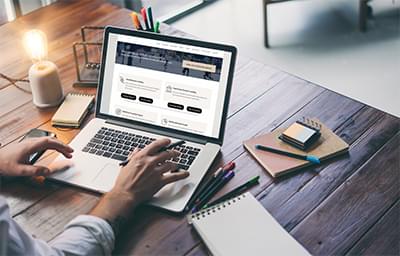 Anderson Funding Community
Since capital and credit is an ongoing need for small business owners, we created the Anderson Funding Community. The community will help prepare your business for lending opportunities, give you step-by-step instructions on how to establish business credit, allow you to review your personal credit, direct you to gather the business documentation needed for lending applications, lead you to active funding sources you qualify for, and more.
If you are interested in funding options for your real estate deals and finding financing for your small business click below to learn more about what options you may have available.
Benefits of Joining the Anderson Funding Community Include:
Whether you just opened up or have been established for years, our Anderson Funding Community serves as a powerful tool to help fund, launch, and grow your business. Not sure if business funding is right for you? Take advantage of our extensive knowledge of funding options and get help with business credit formation, tax mitigation, bookkeeping, and financial preparation.
Knowing your personal credit score, and whether it's adequate for funding
Reviewing your personal credit reports to see what lenders see
Improving your credit score, if applicable
Putting a basic business plan in place
Creating a presence for your business with the major business credit bureaus
Obtaining a DUNS# with Dun & Bradstreet
Securing useful vendor business credit lines using your business' EIN, not your SSN
Building a credit history and credit score for your business
Accessing lenders by being easily found on business directories
Gathering up-to-date, required financials and documents for loan applications, whether through a bank, the SBA, or alternative lenders
Establishing an all-important business-banker relationship
Learning the many lending options available for you and your business
Accessing our preferred active lender list
Accessing dozens of additional capital sources for your business
Targeting the correct lending source for your specific capital needs
Knowing whether you qualify for funding before applying
Applying for the capital you need with the confidence you'll be approved
Like Every Other Business Plan – Only Better.
Are you Platinum? By joining the Anderson Funding Community, Platinum members have the opportunity to accelerate the growth of their company. Our goal is to help you reach yours. Check out how Platinum can accelerate your business.