Protect Your Investments The Right Way
Don't lose what you worked so hard for.
Stock Traders & Investors: Get Your Wealth Planning Blueprint Now
Whether you are a seasoned investor or are considering your first investment, our wealth planning blueprint provides a comprehensive guide to help you avoid common missteps and excessive losses to your bottom line. Our experts will guide you through the asset protection, tax planning, and estate planning processes. Active stock traders and investors need an asset protection plan to minimize their tax liability and improve their overall estate plans. Anderson's Advisors can develop and execute for you an investor asset protection plan for you, tailored to achieve your financial goals.
Start your business structuring plan in 45 minutes
Speak privately with an actual attorney, not a sales person

Answer a few questions and get a plan tailored to you
Starting your plan is free. There's no obligation.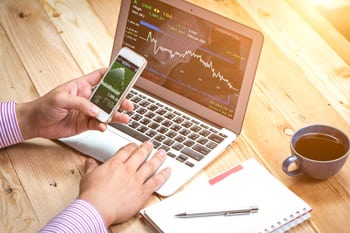 Preserve
Individualized tax planning to help you keep as much of your money in your pocket as possible.
Protect
Asset protection strategies and solutions to shield your assets and limit personal liability.
Prosper
Retirement and financial planning and wealth management strategies to maximize what you already have.
Why Trust Anderson For Your Business Structuring Needs?
Comprehensive Assessment Tailored To You
The wrong setup of your business now could mean more taxes and liability later. That's where we're really different. We take a comprehensive look at your situation not only from a legal asset protection perspective but also from a tax savings and financial planning perspective.
Experience You Can Trust
Unlike other law firms, our consultants consist of attorneys and planners who travel nationwide to speak at conferences and seminars on subject matters concerning asset protection, taxes and business planning. Since 1993, we have taught tens of thousands of people how to make better business decisions and properly prepare to meet their goals.


"tailor a plan to best protect me"
"As an Anderson Business Advisors client I am constantly amazed at the outstanding customer service they provide. Their advice is invaluable and their eagerness to serve unmatched. They are essential to the protection of the assets I have worked to obtain. They have taken the time to determine and tailor a plan to best protect me. Anderson Business Advisors are a must for your power team."
"more time to do what you love"
"I am completely satisfied with the service provided in the set up process for all the entities that have been formed. The materials have been more than self explanatory. Thank You for the time involved in taking care of the detail work on the front end of forming each entity. The staff have been absolutely fantastic in every way. I would recommend this law firm to anyone looking for excellent service, and more time to do what you love."
Your Custom Entity Blueprint
Speak with an Anderson Professional Advisor to get your business planning blueprint to determine the best entity structure plan for you and your unique situation.