Start & Run a
Nonprofit
Workshop
This workshop helps you prepare to

start and run your nonprofit

to transform your community and cause.
Insert Affiliate Signup Form
How to Start a 501c(3) – Starting a Nonprofit Organization Checklist
Every day, people like you are inspired to help their community or a cause near and dear to their heart.
Often the motivation for creating a nonprofit comes from identifying a need.
But is starting a nonprofit organization right for you? And how do you do
It's an exciting concept but there are a lot of challenges and hard work required to figure out how to best achieve your goals.
Building a nonprofit starts with having a strong vision for what it will do and how its goals will be accomplished.
Who Should Attend the Start & Run a Nonprofit Workshop?
If your mission is to serve the greater good, starting and operating a nonprofit is a noble way to do just that. It is also another type of entity that real estate investors and business owners can use to protect their assets and save on their taxes while serving the greater good.
Your Start & Run a Nonprofit Speakers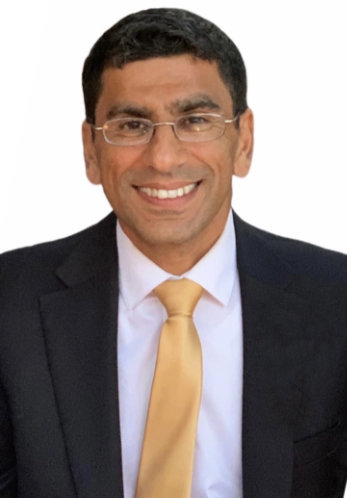 Karim Hanafy
Non-Profit Attorney
Karim is a nonprofit attorney with over 20 years of experience forming nonprofit organizations, obtaining 501(c)(3) tax-exempt status, advising with ongoing compliance, and assisting with annual tax reporting. Karim previously worked in the Tax Exempt Division at the IRS, and he uses his IRS experience to advise nonprofit organizations on the application process and ongoing compliance. His breadth of experience includes all types of nonprofit organizations, public charities, and private foundations.
Starting and sustaining a nonprofit aren't easy tasks. It's important to understand all the steps involved in the process before moving forward. Taught by an expert tax attorney and enrolled agent who specializes in creating nonprofits, you'll discover topics such as:
What you need to know and have before starting a nonprofit
Filings you'll need for both the state and federal level
The policies and procedures you need to have in place
Register for the upcoming Start & Run a Nonprofit Workshop and bring your passion to life.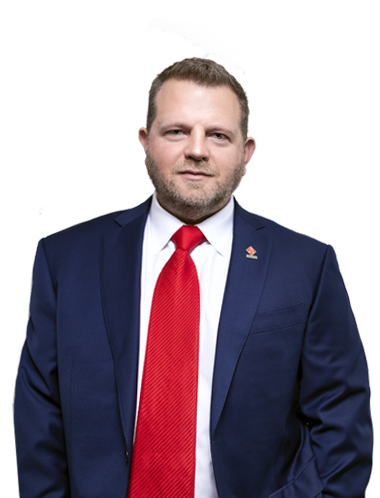 Expert Guidance on these topics… and more!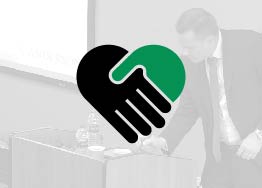 Foundations & Charities to Give Back

Learn the basics of foundations, charities, and nonprofit organizations.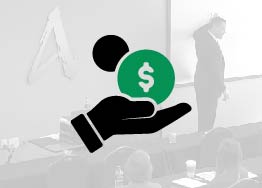 Taxes & Nonprofits

Learn the ins and outs of how the IRS treats different not-for-profit entities.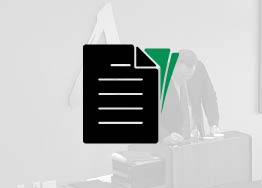 501(c)(3) Applications

Learn how to apply for tax-exempt status from experienced experts who've helped hundreds successfully apply for 501(c)(3) status.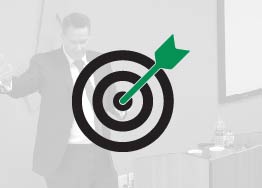 Mission, Vision, Values

Your nonprofit is more than a balance sheet. To build a successful nonprofit organization, you'll need a clear sense of direction — its mission, vision, and values.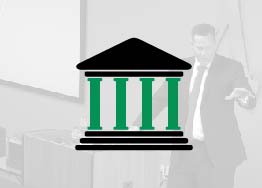 Nonprofit Compliance & Governance

Discover how to protect the tax-exempt status of your nonprofit with critical compliance, plus learn the best way to organize your nonprofit leadership.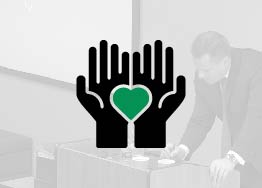 Entity Structuring with Nonprofits

Find out how your nonprofit fits with your other business entities to streamline your business and ensure you don't run afoul of any regulations.
Your Schedule For The Workshop
Start of Class
9:00 am pt
Nonprofits and Real Estate
Internal Revenue Code
Types of Nonprofits
Activities and Purposes That Can Qualify as Tax-Exempt
The Life Cycle of a Tax-Exempt Organization
Legal Structuring for Tax-Exempt Organizations
Tax Reporting Requirements
Obtaining Tax-Exempt Status

Have Questions?
Reach out to an event advisor at 888-629-8876 for more details.
*Times and speakers subject to change
A Nonprofit Event Like No Other
Michael & Denise | Las Vegas
Build a legacy and give back to those who need it the most.
Sometimes building the business of your dreams means being able to help people or causes that are important to you.
After the workshop, you'll learn how to do the following:
Identify different types of nonprofits and choose the right one for you.
Get a breakdown of different nonprofits and the specific requirements and benefits they have.
Establish the founding principles of your organization.
Experts walk you through the fundamentals like crafting your mission statement, developing your business plan, and creating your board and its responsibilities.
Maintain compliance, tax reporting, and corporate governance.
We've helped create thousands of charitable organizations with our insider knowledge of the do's and don'ts, the best ways to get determinations approved faster than doing it on your own, and show you how to pay yourself a salary with benefits from your nonprofit!
Frequently Asked Questions
How much annual training should a nonprofit executive director take?
There is no specific requirement regarding the amount of annual training a nonprofit executive should take on an ongoing basis, though most professional licensures require 40 hours of continuing education credits every two years. The nonprofit sector covers a wide range of industries, from environmental protection to social work, so nonprofit executives may need different training and certifications depending on their focus.
There are also an increasing number of colleges offering nonprofit management programs that provide undergraduate or graduate students with a nonprofit management degree. A nonprofit manager has a lot of options when it comes to receiving formal education. They can study everything from business to social work to nonprofit management with each educational program offering applicable experience and training.
The Anderson Advisor's How to Start and Run a Nonprofit Workshop is perfect for learning new skills. Everything you need to know about running a nonprofit has been distilled into an informational, two-day workshop. This nonprofit workshop is filled with everything you need to know about running and managing a nonprofit. It's a great opportunity to learn a variety of expert management skills all in one place.
Why should I attend a nonprofit startup training?
If you've never set up a nonprofit organization before, you must learn how to build the foundation correctly to minimize potential pitfalls as you work towards your philanthropic goals. Whether your nonprofit builds schools in impoverished areas or works to restore environmental habitats, ensuring your nonprofit's business foundation runs smoothly means you can focus on your cause rather than fixing operational problems.
The experts at Anderson Advisor's How to Start and Run a Nonprofit Workshop will teach you how to structure and run your nonprofit organization. Our partners have worked with hundreds of business owners across the United States to maximize asset protection and develop a tax strategy that minimizes liabilities.
If you are already running a nonprofit as an executive director, this workshop will offer you fresh insights on how to improve the efficiency of your organization when it comes to the finances and core values of your mission.
Attendees will be immersed in topics the include understanding the various types of nonprofit organizations, strategies to build an organization that aligns with your hopes and dreams, the do's and don'ts of tax compliant nonprofits, and, of course, we will tackle one of the most important concerns: how to make sure you get paid.
Though your work may inspire you to be altruistic, you still need to provide for your family while building a positive work environment for employees. This is especially true if your organization hopes to attract talent to grow its mission.
Why does the board of directors of nonprofits need training?
At its core, a nonprofit is about making a positive impact on its community. While it's always a great thing to want to change the world for the better, a nonprofit is also a business that needs to generate money.
While the aim of a nonprofit is not to accrue profit, that doesn't mean a nonprofit needs to eschew monetary gain. After all, a sound financial strategy will allow the nonprofit to grow and continue its positive work.
An executive director or manager of a nonprofit needs training just like the CEO of any other business. Unfortunately, many nonprofit organizations don't place enough emphasis on business training for tax strategies and structuring. This is a mistake that can cost the organization dearly, both in terms of financial losses and exposure to liability.
With so much invested into a nonprofit, your tenure as an executive director is more than a job or a financial investment; it's also an extension of the causes you care most about. An investment in our How to Start and Run a Nonprofit Workshop is an investment in your nonprofit by making it as efficient and functional as possible.
A nonprofit executive director needs to juggle many things at once. While this includes the work of the nonprofit itself, nonprofit executive directors also need to manage business functions such as human resources, marketing, budgeting, board governance, finances, and fundraising. Getting expert help and training that addresses these important functions will ensure the nonprofit organization runs smoothly.
How do you start a nonprofit?
It's always admirable when somebody wants to start a nonprofit to change the world. But as we mentioned before, a nonprofit is also a business. One could argue that it's even more important for nonprofits to structure their business correctly. That way it can focus its time and money on the organization's mission.
There will be a number of issues you'll need to make sure you're compliant on. For example, if your nonprofit is involved in real estate or multifamily housing, the laws that apply to your organization will vary from state to state. That said, as you build your nonprofit from the ground up (or restructure your existing organization), you will need to make sure you are doing everything correctly.
Attending the Anderson Advisor's Start & Run a Nonprofit Workshop will immerse you in the information you need to know about starting your nonprofit, with topics like What is a Charity, Tax Treatment of Foundations and Charities, Annual Compliance, and even case studies that take a look at the yearlong cycle of a charity or foundation.
How early do you need to register for a course?
Our courses are popular and fill up quickly, so you will want to enroll early.
In fact, our courses have had such a high demand, we built our own education and seminar center in Las Vegas, and have added additional livestream sessions to maximize enrollment space. We only have a few of these events each year, so you should register as soon as possible.
The early bird discount reduces the price of the seminar in half. Our How to Start and Run a Nonprofit is valued at $2,997, but by enrolling in the workshop early, you can attend the entire seminar for just $1,497. If you'd like to bring a guest or a member of your team to the nonprofit workshop, consider signing up for our platinum membership. Our platinum membership also includes access to our educational library, unlimited questions for our tax team, and attorney strategy sessions.
Who should attend nonprofit leadership training?
Anyone who is interested in giving back to their community should attend the Anderson Advisor's How to Start & Run a Nonprofit Workshop.
Whether you're a real estate investor, business owner, or a nonprofit employee or director (and thinking about starting your own nonprofit), you'll learn what you need to know about setting up a successful nonprofit at our two-day, value-packed workshop.
A nonprofit leader (or seasoned nonprofit professionals) who aspires to start their own nonprofit will benefit from our guidance regarding nonprofit finance and nonprofit administration.
Why should I open a nonprofit?
Believe it or not, operating a nonprofit doesn't mean that you are only interested in fundraising for a humanitarian cause. A nonprofit board and nonprofit executive director oversee a business—it's just that the stated aims of that business are not for profit, but rather to fulfill the mission statement or values of the organization.
A nonprofit can become a great vehicle for pursuing something you care about while getting paid to do the work. Any financial statement of a successful nonprofit will show that it can generate a decent amount of revenue, just like any business, but it also ensures that the executive director and nonprofit board can be paid for their services.
In order for your nonprofit to be successful, you will have to be adept at managing basic business functions, such as fundraising or obtaining financial aid, volunteer management, and tactical budgeting.
Starting and operating a nonprofit can become a wonderful career path for people who care about a cause and are willing to put in the work to make a difference. One of the easiest things you can do to jumpstart that career path is enroll in our How to Start and Run a Nonprofit Workshop. It gives you the opportunity to consult with our legal experts on how to properly structure your nonprofit organization for maximum effectiveness.
How often is the nonprofit training offered?
Right now, this course is only offered once a year. That's why you should reserve your spot now if you're interested in building an exceptional nonprofit.
If you miss open registration and the workshop fills up, you will need to wait until next October, which is when we'll be offering our next round of nonprofit courses online.
One of the reasons we only offer this online course once a year is because we strive to offer a different online course every quarter to help entrepreneurs and investors with strategic planning, business structuring, and strategic budgeting concerns around advanced tax strategies. We are passionate about bringing the best, most value-driven content to our students. Our nonprofit fundraising and business structuring course is no exception—you won't want to miss out!
How long is the nonprofit training workshop?
The Anderson Advisors nonprofit workshop is a two-day event. We begin by outlining some of the reasons for setting up a nonprofit, as well as what constitutes different types of nonprofit organizations. Then we'll look at some case studies of nonprofits and discuss the tax treatment of charitable organizations. On our second day, we'll look at the calendar year of a charity, discuss mission statements and values that drive your nonprofit, and dive into compliance issues.
A professional certificate or university master's program can take upwards of weeks or years to complete, and they cover the same information we're going to share with you over the course of two days. You could spend tens of thousands of dollars getting the same training through a university, whereas our workshop averages only $120 per hour for some of the most impactful consulting you will ever receive for your nonprofit. This investment is a steal considering how much money your nonprofit organization will save implementing the business strategies we teach.