The Anderson System(A.S.) is included with the
Platinum membership program
for clients of Anderson. The Anderson System provides clients a step-by-step approach to creating, implementing and maintaining a complete blueprint for their Estate Planning, Asset Protection Planning, and Tax Planning needs.
Throughout the year, you will have scheduled appointments with the Anderson Advisor team. Each appointment is designed to help you understand and implement your plan.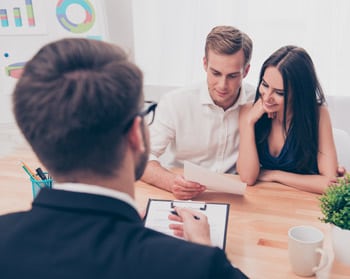 The steps of the Anderson System include:
Click a tab to read more about each section of the Anderson System.
The first step of the Anderson System is to help clients understand which assets they own are at risk from inside or outside liability or if they have no risk. We start by having you fill out a Strategy Questionnaire that lists your assets and plans for your estate. The Anderson Advisor will then work with you to place the assets in four quadrants within the Risk Reduction Formula providing an easy visual for you to see what's at risk and what is needed to protect you and your assets.
The Blueprint is your custom designed diagram structure of your tax, asset protection, and estate planning needs. A member of our team will walk you through completing and understanding your blueprint. You'll also get a complete picture of your entities and filing dates in an easy to understand Blueprint.
The Keep More Solution appointment with you and our Tax Advisor team will assist you in making sure your entities have the proper accounting (bookkeeping) structure in place, your tax plan is outlined with a good understand of what your overall strategy should be and we will review your last two years taxes to make sure no deductions were missed. The accounting setup is your foundation for tax planning. Having your bookkeeping structured properly with the right chart of accounts is going to save you money when you file your tax return and it will help avoid a potential audit.
During the year, you'll have scheduled appointments with your Anderson Advisor to assist in creating the required meeting minutes and resolutions your businesses need, make sure you are aware of the tax forms that are required to fill out and keep you updated on any updates that need to be filed with the state. With the Business Continuity Program, our team will help you be proactive in getting the required paperwork in place. You don't know what you don't know, which is why it's important to have the Business Continuity Program calls throughout the year with our professionals. They will ask what activities you've done and document them if needed.
Once a year you'll work with our Wealth team to analyze your retirement plans and insurance needs to make sure you're on track and covered based on your current needs.
See the benefits of becoming a platinum member and how you can save on events and much more.