The Anderson Tax Advantage Program
Outsource all your accounting needs to the Anderson team of accounting and tax professionals with one set price!
Over a $8,500 value
NOW ONLY $2,995*
Cut the Stress Out of Filing Taxes

Professional Tax Preparation with Audit Protection & No Hourly Fees Guaranteed
Worry-free tax services let you focus on what you do best: running your business.
Stop playing catch-up every year. Stop postponing tax planning in fear of outrageous hourly rates.
Anderson's Tax Advantage Program eliminates hourly fees for tax preparation and tax planning services. Feel confident in your business plans knowing you have a team of financial professionals in your corner!
Included in the Tax Advantage Program
Only $2,995 Investment
Quarterly Tax Planning Livestream Sessions with Q&A ($5,500 Value)
Access to all Tax-Wise Workshops and Livestreams During the Year ($3,500 Value)
Audit Protection on All Tax Returns Prepared by Anderson's Tax Dept. (Priceless)
BONUS: $3,000 Credit to be used for Tax Planning Consults and Tax Preparation of Personal and Business Tax Returns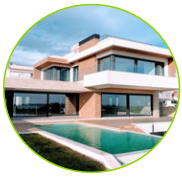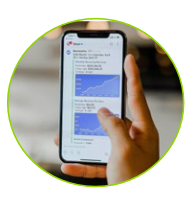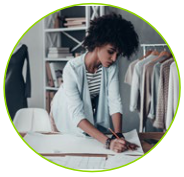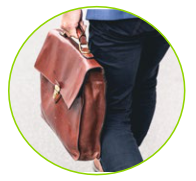 Anderson Tax Advantage Program – $2,995*
What's Included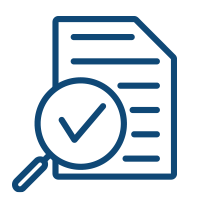 Audit Protection on all tax returns prepared by Anderson Business Advisors (priceless)
Worry-free tax prep
Rest easy knowing any return Anderson prepares includes audit protection. In the event of an audit, Anderson's professionals will deal with the IRS on your behalf.**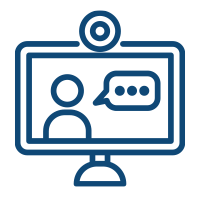 Quarterly Tax Planning Livestream with Q&A ($5,500 value)
Keep the power in YOUR hands, not Uncle Sam's
Plan your tax year in advance with a tax professional! No longer will tax season surprise you with excessive dues, penalties, and fees. Join the online webinar with a tax professional to walk you through the steps to lower your tax bill and find the right questions to ask your tax professional when doing your annual one-on-one planning.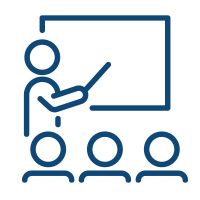 Access to all Tax-Wise Workshops and livestreams ($3,500 value)
Wise taxpayers pay less
The Anderson Tax Advantage Program becomes an even greater asset to your business' finances when it includes access to BOTH of Anderson's Tax-Wise Workshops during the year, where Toby Mathis, Esq. (a founding partner at Anderson) breaks down the tax code & highlights loopholes used by successful investors.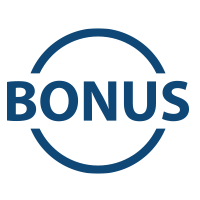 BONUS: $3,000 Credit
Use this credit for tax preparation or tax consulting. The credit can be used for your personal or business tax return preparation and quarterly and annual tax planning sessions with an Anderson Tax Advisor.
*Platinum Discount Price
**In the event that a court appearance is required, Anderson Advisors does not litigate.
TAX PACKAGE TERMS OF SERVICE
Anderson Legal, Business & Tax Advisors Terms and Conditions
The terms of Anderson Business Advisors' Tax Packages are listed below and effective on the date of the agreement.
(a) Anderson provides tax services for customers whereby the Client pays an up-front fee that can be used for tax prep, tax consulting, tax planning, and/or audit protection in addition to access to events, webinars, and group coaching sessions.
(b) Upon selecting a tax package, the Client receives, amongst other things, a $3,000 credit that may be used for Anderson's various tax services such as, tax preparation, tax consulting, quarterly or annual planning. Anderson's standard Platinum membership rates will be charged for the tax services and the credit deducted when used by the client.
The credit must be used within 2 years of date of purchase or the credit will be lost.
(c) The Client may cancel the Agreement and receive a refund within thirty (30) days of the Effective Date, but any attempted cancellations after that period will be non-refundable. During the first 30 days, a credit may be provided for other Anderson services for any unused credit from the tax package, based on the discretion of management.
Anderson Tax Program:
Initial tax consult with a professional Tax Advisor
Quarterly tax planning Livestream with Q&A
Access to all Tax-Wise Workshops and Livestreams for the year
Audit protection on all tax returns prepared by Anderson Business Advisors
$3,000 tax preparation or tax consulting credit to be used within 2 years of the date of purchase
Audit Protection Terms
Audit Protection provided by Anderson will cover the following services with regard to an IRS audit for tax returns prepared using the credit from the Tax Package or when audit protection is purchased per return:
Response to IRS letters.
Assign taxpayer team who will handle audit on taxpayer's behalf.
Research applicable IRS rules and regulations.
Review returns, organize data, and make recommendations.
Meet with IRS on taxpayer's behalf.
Advocate taxpayer's position to achieve optimal result.
Negotiate on taxpayer's behalf through appeals and prior to trial.
Limitations and Exclusions
Certain audits are excluded for the reasons listed below:
Fraud: We will not defend fraudulent returns.
Tax Protestors: We do not defend frivolous tax claims.
Pre-Existing Conditions: We can only defend claims that arise from returns prepared as part of the tax package. If you have an existing audit, we can cover it only by separate agreement and for an additional fee. Criminal Investigations are specifically excluded from defense.
Delay: Members must notify us promptly if the IRS contacts the Client. Do not contact the IRS directly. If a Client willfully delays notifying Anderson's team of the audit and said delay prejudices the defense of the claim, The Anderson Team will not defend the claim.
Cooperation: Clients agree to cooperate with our staff and to be responsive to our requests.
Federal Income Taxes: We only deal with the IRS.
Returns: We can file or amend any returns for an additional fee.
Legal Services: We are not engaging in legal services. Audit protection benefits extend up to trial. We do not provide legal assistance or represent members in court, although we can make arrangements for someone to represent you should it be required. Additional fees will be required to be paid to such professionals.
Return Preparation Not Covered: Audits for returns not prepared by Anderson are not covered by audit protection or any returns that Anderson prepares but due to the client were not prepared within 3 years of the original due date.
Click here to learn how to get your taxes filed with Anderson.
Contact Us For Additional Services.
Monday-Friday 8am-5pm PT