Schedule your FREE Strategy Session Today!
Here's what you will receive during your 30-Minute Strategy Session:
A detailed risk assessment to assist in lowering problem areas that could wipe out all of your assets with one wrong move.

Direction on how to lower your tax bill by using the tax code legally by using proper structuring.

Business planning tips to know how to run your investments as a business and not get turned down by lenders left and right.
*This offer is only available to U.S. Residents. A $750 value.
Enter Your Information Below
*Your Information is secure. We never share your details.
Anderson Business Advisors
What does the Strategy Session include?
The Strategy Session includes a one-on-one phone conversation with an Anderson Advisor that will discuss your unique situation and assist with your tax planning, asset protection, and estate planning needs.
Just Three Easy Steps to Schedule Your Strategy Session…
STEP #1: Fill out your contact information in the form above.
STEP #2: You'll receive this one-on-one, no obligation Strategy Session with one of Anderson's professional business advisors.
STEP #3: The advisor will map out a business structure for protecting your real estate, personal, and business assets.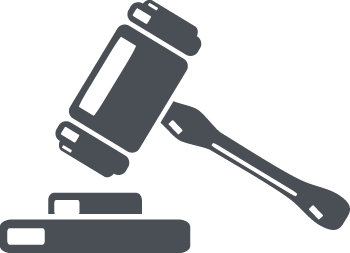 Experienced Attorneys you can trust who specialize in working with Real Estate Investors and Business Owners for over 80 years of combined experience in asset protection and tax minimization.
"Michael's knowledge, background and experience along with his professional service has been essential in giving me the peace of mind knowing that I have a solid plan in place if some unforeseen event were to ever take place in the future.
I recommend anyone with financial assets have Michael and the staff at Anderson Business Advisors develop a personalized plan for them to put in place in order to provide them with the same peace of mind of knowing their assets and their family's financial interests protected."
"Very caring staff than makes all the time in the world to be a support and to answer and clarify hard to understand questions. We would have been lost in starting our new business without Anderson."
Fred B., Colorado
As a client of Anderson, I have appreciated their commitment to client education, their real world expertise regarding the challenges and opportunities that entrepreneurs and real estate investors face, and their genuine desire to see their clients succeed. Thank you, Anderson.
Bill P., Maryland
Las Vegas Operations Office
Anderson Business Advisors 3225 McLeod Drive, Suite 100 Las Vegas, NV 89121 M-F 8:00 AM – 5:00 PM
Las Vegas Event Center
Anderson Business Advisors 1980 Festival Plaza Drive, Suite 550 Las Vegas, Nevada, 89135 M-F 8:00 AM – 5:00 PM
Tacoma Office
Anderson Business Advisors 732 Broadway Suite, #201 Tacoma, WA 98402 M-F 8:00 AM – 5:00 PM