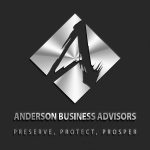 Is now a good time to buy, sell, or invest in real estate? If yes, where do you find motivated sellers and deals? Cut out the middleman to make great returns on real estate investments. 
Today, Clint Coons of Anderson Business Advisors talks to Chase Maher, a real estate investor and entrepreneur in San Diego. Chase is the owner of Maher Real Estate, a house flipping and wholesale business that transacts in multiple markets across the United States. He also hosts a Top 200 ranked podcast called, "Life Worth Chasing." It focuses on real estate, investing, and high-level business strategies.
Chase is passionate about creating generational wealth, while living a fulfilling lifestyle. Real estate is all about the numbers. The better the numbers, the more money made.
Highlights/Topics:
Multi-Million-Dollar Decision: Chase chose real estate over cars for time to travel/surf

House Hack: 10% down to buy $200,000 home, rent rooms, refinance, create cash flow

Trial-and-Error Education: Chase learned from experts and listened to BiggerPockets

Secret Sauce Strategies: Sales skills, door knocking, texts, cold calling, Facebook ads

Triple Ds of Real Estate: Divorce, death, and defaults to find/filter names and numbers

Rejections: Be transparent, create script, systemize, comply to do business the right way

Creative CRM Strategies: Subject to arrangements, lease options, deal opportunities 

Deals/Dealers: Wholesalers, real estate agents, and direct-to-seller marketing channel   

Lead Generation: Consistency and volume over time are keys to success

Staying in San Diego? May move elsewhere to enhance commercial asset class   
Resources:
iTunes Podcast: https://podcasts.apple.com/us/podcast/life-worth-chasing/id1460272793
Spotify Podcast: https://open.spotify.com/show/0QiBcKBZORxuAQKF5Xa6mf?si=criYzilTSeeEPK1koh1mUg
Newsletter: https://mailchi.mp/d3e05e6954c7/lwc
Chase Maher on Twitter: https://twitter.com/IamChaseMaher
Anderson Advisors Tax and Asset Protection Event
Full Episode Transcript:
Clint: Welcome, everyone. Hi, it's Clint Coons here with Anderson Business Advisors, and this is another episode of the Anderson Podcast. I'm your host Clint Coons, and today, we have a very special guest that is going to be talking about a form of real estate investing some of you probably never heard of. In fact, I had never heard of this type of real estate investing before, and this particular individual has done extremely well for himself.
... Read Full Transcript