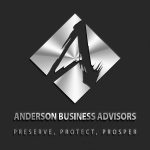 Knowledge is power when talking about taxes. The more you know, the more tools you have to be successful. While Toby Mathis is taking some much needed rest and relaxation after Tax Day on July 15, Michael Bowman and Jeff Webb of Anderson Advisors answer your tax questions. Do you have a tax question? Submit it to taxtuesday@andersonadvisors.
Highlights/Topics: 
Does it make sense to use an LLC as the property manager for self-managed rentals? Separate and isolate rentals to protect assets; consider Inc. instead of LLC 

If I put my property in a land trust, will it be difficult to sell? Land trust is basically a revocable trust with a grantor; land trust should sell the property but not via turn of title

What is the best entity to do wholesaling? Disregarded LLC down to a corporation

Property Aggregation: What is it and what are the reasons to do it or not? Primarily used with real estate professionals for material participation to combine multiple properties

What's the difference between a tax deduction and a tax credit? Tax deduction reduces your taxable income; tax credit reduces your actual tax 
For all questions/answers discussed, sign up to be a Platinum member to view the replay!
Go to iTunes to leave a review of the Tax Tuesday podcast. 
Resources:
Anderson Advisors Tax and Asset Protection 1-day Event
Healthcare Reform (Affordable Care Act) 
Individual Retirement Arrangements (IRAs) 
Capital Gains Exclusion/Section 121
Internal Revenue Service (IRS)
Real Estate Professional Requirements
Anderson Advisors Tax and Asset Protection Event
Full Episode Transcript:
Michael: Welcome everybody. My name is Michael Bowman, I'm one of the partners here in Anderson Business Advisors and I'm filling in for Toby Mathis. He is taking some much needed R&R. I'm here with Jeff Webb, the director of our tax department. Hey Jeff.
... Read Full Transcript