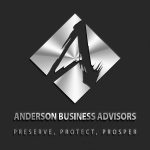 Is right now, the right time to buy and invest in real estate? Where should you put your money? Is it safe to put it into single-family, commercial, or multifamily real estate? 
Today, Clint Coons of Anderson Business Advisors talks to Matt Faircloth, a full-time investor who has successfully completed projects involving dozens of fix and flips, office buildings, single-family homes, and apartment buildings. 
Matt is a regular contributor and podcast guest on BiggerPockets and has an active YouTube channel dedicated to educating investors. Also, Matt's the author of Raising Private Capital, How to Build Your Real Estate Empire with Other People's Money. He started with a $30,000 private loan and has completed more than $40 million in transactions using private money.
Highlights/Topics:
What's Matt seeing in the market, right now? Affinity for multifamily assets, not A+ markets, but more tertiary working-class markets. 

How has COVID changed the market? So many deals and a new market that addresses financial distress and willingness to change from a pre-COVID to post-COVID price. 

Are funding sources starting to dry up and pull back on access to capital? Yes, people got caught at the wrong time. Closings were canceled during the COVID shutdown. 

What is a bridge lender? Someone who takes dilapidated real estate and helps you bridge where you stand today to where you can refinance them out to agency debt. 

What's the criteria for a bridge loan if you don't have multifamily experience? Produce a balance sheet. Lenders want $2-$3 million deals and may require an equal net worth.

What are the typical terms? How long are they? Are there prepayment penalties? You'll bridge into Fannie Mae or Freddie Mac to not be your amortized long-term lender. You may have to pay additional interest and an exit fee at closing.

How does Matt compare what's going on now to what went on in 2008-2010? The 2008-2010 crisis was related to debt. Loans were poorly underwritten, badly created, or should have never happened. In 2020, it's an income crisis that supports those loans. 

What type of jobs do tenants hold? If they're in workforce housing and work in the service industry, it's going to be slow to recover. If tenants can work from home and stay productive, they keep going. 

Are there certain areas that are overbuilt or underbuilt? A-Class markets need to entice renters, while B- and C-Class markets are underbuilt. There's a need and shortage for housing in middle-of-the-road markets, but a glut of housing in higher-end markets.

What are common mistakes? Jumping in, being cavalier, and taking uncalculated risks.

Who wants to get into multifamily space? Everybody thinks it's a key to financial freedom. It's a great asset for fundamental reasons, but not everyone should do it.
Resources
Raising Private Capital, How to Build Your Real Estate Empire with Other People's Money
DeRosa Group's Insiders Community
Free Resources: Text DeRosa to 66866
Investment Securities & PPM with Dugan Kelly
Anderson Advisors Tax and Asset Protection Event
Full Episode Transcript
Clint: Welcome everyone! Hi, it's Clint Coons here with Anderson Business Advisors. This is another episode of our weekly podcast. I know with all the turmoil out there when it comes to investing, you're probably wondering where should I be putting my money right now? Is it safe to go back in the single-family? Should I go into commercial? Or should I do multifamily? In fact, coming up to this entire crisis, multifamily was one of the hottest areas for investors.
... Read Full Transcript