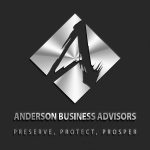 Do you want to be the next Elon Musk of Tesla Motors? Do you have stocks that you want to buy, sell, or borrow against? Find out first if they have tax benefits or consequences by asking Toby Mathis and Jeff Webb of Anderson Advisors your tax questions. Submit your tax question to taxtuesday@andersonadvisors.
Highlights/Topics:
Can we defer capital gains tax or spread it across multiple years? Use the 1031 exchange with real estate only to defer the capital gains; or the qualified opportunity fund/zone for any other capital gains installments over multiple years
Can I do a 1031 exchange from a single house rental into a percentage group rental? Or to a partial interest in multiple rentals? Only if you are a tenant in common (TIC), but not in a partnership
How does an LLC that's a disregarded entity differ from a living trust in terms of estate planning? What if you have both? How do I use both in estate planning? An LLC is for liability protection, so the recommendation is to have both – LLC owned by the living trust
Are the gains in a traditional self-directed IRA taxed the same as the rest of the money in the SDIRA when doing a conversion to a Roth SDIRA? There is no such thing as capital gains in IRAs
For all questions/answers discussed, sign up to be a Platinum member to view the replay!
Go to iTunes to leave a review of the Tax Tuesday podcast.
Resources:
Anderson Advisors Tax and Asset Protection Workshop (July 17)
Infinity Investing: How The Rich Get Richer And How You Can Do The Same by Toby Mathis
Old-Age Survivors and Disability Insurance (OASDI) Tax
Real Estate Professional Requirements
Section 121 – Capital Gains Exclusion
Qualified Opportunity Fund/Zone
Paycheck Protection Program (PPP)
Anderson Advisors Tax and Asset Protection Workshop
Anderson Advisors Tax-Wise Workshop
Anderson Advisors Infinity Investing Workshop
Full Episode Transcript:
Toby: Welcome to Tax Tuesdays. Hopefully you can hear as well. Welcome to another fun day of bringing tax knowledge to the masses. My name is Toby Mathis.
... Read Full Transcript