Learn How The Most Successful Business Owners Retire Comfortably, Live Their Golden Years Off Passive Income & Leave Behind A Legacy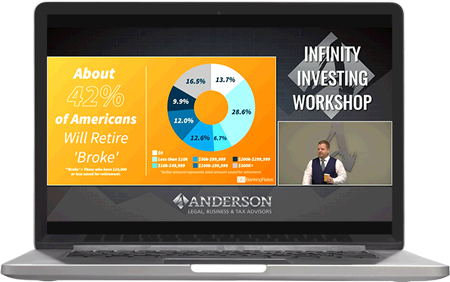 IMAGINE IT, fifteen years from now, you're strolling down an empty beach at sunset. The waves make soft crashing sounds and the sky is a collage of orange and purple. To your left, you see a beautiful beachfront home like you've always wanted. The best part? It's all yours, and it's paid for with your investments — NOT your labor.
Ready to get
There Faster?
If so, this course is for you. Most people have no idea how to make money work for them, leaving them trapped in a cycle of earning, spending, and spinning their wheels.
This is called the rat race, & everyone hates it,
but few people ever truly break free.
This is not a get-rich-quick scheme. It takes time to implement long-lasting strategies that lead to financial independence… but we're ready to show you how. Are you ready to take back your life? If so, you need to take the first steps to infinity.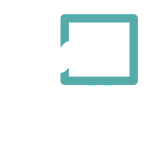 Anyone who's ready to learn how to let their INVESTMENTS do the work instead of doing it themselves. It takes time, but learning how to successfully work with money is the first step to reclaiming your life. If you currently invest or want to learn how to invest smartly, you need this course.
Financial literacy is key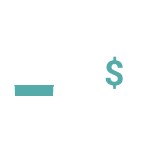 They don't teach financial well-being in school. That's why we have a nation shackled with debt, running in place. Breaking the cycle takes time and knowledge, what we call financial literacy.
Whether you already invest or are just learning about investing, financial literacy is the foundation.
What is infinity investing?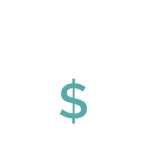 Infinity income is the goal. Infinity investing is how you get there. If you'd like to get more hours in your day to spend your time doing what you love, you'll need to know more than the average person about personal finances, financial well-being, and smart investing. Infinity Investing covers all this and more. Our mission is to enhance your financial literacy, teach you how to be the best possible steward of your money, and show you the secrets to making money work for you.
Ready to stop letting money control you? Infinity Investing is the way.

Create a Passive-Income-Generating Machine

Use the 5 Infinity Income Sources

Develop a Simple Plan for Financial Independence

Avoid the 8 Habits that Will Leave You Poor

Become a Stock Market Landlord

Understand Why Brokers Won't Show You How to Rent Your Stocks

Identify Your "Losing Loop" and Break It
No financial gurus, no get-rich-quick schemes. This course is taught by experienced investors with a passion for helping others.
Your Schedule For The Workshop
Start of Class
9:00 am pst
Challenging Assumptions
What's Going on Right Now?
How Is the Real Estate Market?
Buying Recession-Proof Cash Flow Assets
3 Steps to Infinity
The Infinity Rules
Infinity Investing
3 Big NOs that Keep You in Captivity and How to Break Free
Where Do the Wealthy Invest?
90-Day Plan Towards Infinity Investing and Accountability

Have Questions?
Reach out to an event advisor at 888-629-8876 for more details.
*Times and speakers subject to change
Your Infinity Investing Experts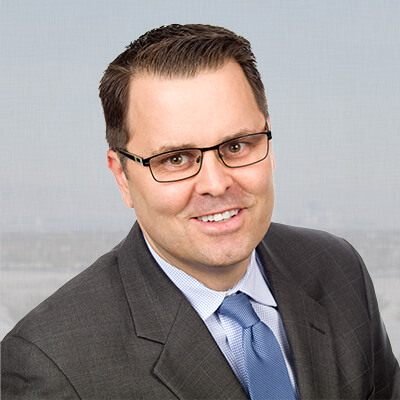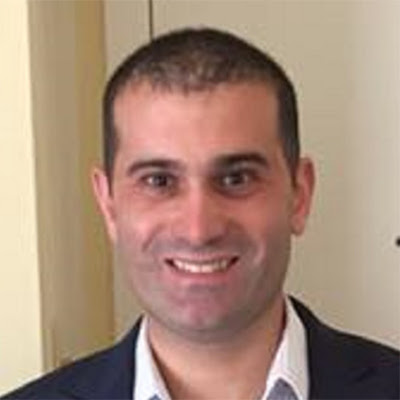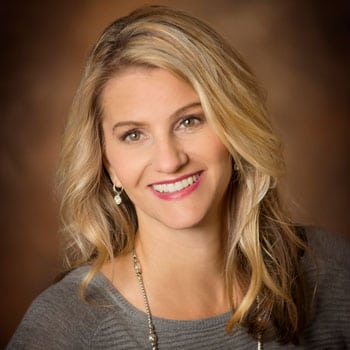 What you will learn in the livestream event

Introduction to Infinity Investing

The #1 Difference between the Rich and the Poor

How to Calculate Income Spread

Three Losing Bets and How to Avoid Them

Keys to Creating Financial Independence

Where the Wealthy Invest

How to Increase Your Financial Class
I've been a trader for quite awhile but I wanted to find a way to invest and get a better return on my investments without buying and selling all the time. One of Markay's strengths is simplifying the complicated stock charts down so anyone can understand it.
I've learned a lot about how to trade safely and how to trade options where you are always winning. I'm excited about starting slow and what I've learned is it's not as complicated as you might think.
Key lesson we learned is nobody takes care of your money better than yourself. We can manage our money better and grow it with these tips. They really care and want to share their wealth of knowledge with you. We've learned so much and had things in place but realized we needed all this knowledge years ago. I've never met a man (Toby) who cares so much for others.
I realized I wasn't protecting my assets. Toby was amazing. It's making sense and understanding the numbers is great. The savings we got from Toby's tips is not measurable but for sure it's thousands of dollars. It's a life changing event for us.
Frequently Asked Questions
Where can I take investment classes?
Anderson Advisors offers classes on investing throughout the year. Our flagship investing course is the Infinity Investing Workshop. It's a one-day event that will transform your finances,and you don't even have to travel outside of your home. You can stream the classes right to your computer, tablet, or phone.
Which course is best for learning about the stock market?
There are many gurus on the internet—especially on social media—who claim to know the secrets of investing. Many of these gurus are experts at selling an online investment course, but they don't have a lot of practical experience. By contrast, the partners of Anderson Advisors are actual tax and asset protection professionals who work with real investors. Our courses are a reflection of our expertise in tax strategies, asset protection, and investments.
We feel very confident about the content and value of our investing classes, especially the one-day Infinity Investing Workshop. Our workshop has a panel of seasoned experts and senior partners who have built careers out of creating real, accessible, and practical financial education for individuals interested in escaping the rat race. If you are looking for a course with the most information presented in the most accessible way, don't look any further than the Infinity Investing Workshop.
How do you become a stock expert?
Becoming an expert requires hard work and dedication, usually over a longer period of time. Everyone needs to start somewhere, and oftentimes, financial literacy is the starting point that can start you on your journey to financial freedom. This process becomes even easier when the instructors have achieved financial success and can share with you what works best, and what to avoid.
The Infinity Investing Workshop is an important class for both current investors and beginners. You'll learn to recognize the habits that are leaving you stuck in the rat race, how to break those habits, and how to move toward developing passive sources of income that leave you free to pursue the things you care about.
One day, you will be an expert on the stock market. But in order to get there, you have to look at the way you've managed money up until this point, and deconstruct some of the myths you have around the topic of finances and Wall Street. Building wealth is not just about making more money. It's about how well you keep that money and put it to work. It's about having financial goals and a long-term plan to meet those goals. That said, becoming a stock expert is about fundamentally rewiring the way you think about wealth.
What class should I take to learn about investing?
There are a number of options to increase your financial literacy, but many of them only focus on one particular type of investment or asset—whether it's stocks, real estate investing, or precious metals like gold. The Anderson Advisors Infinity Investing Workshop is not about focusing on one type of product or particular investment. It's about learning how to recognize your own financial setbacks so you can develop a personalized strategy towards passive income. As such, our course will cover many forms of investing—in particular, the 5 Infinity Forms of Investing that can help you break free of the financial rat race.
As tax advisors and asset protection specialists, we have a wide-ranging degree of expertise in the various forms of building and retaining wealth. We hold training courses around the country on topics like real estate investing, liability reduction, and asset protection. We understand how all these wealth-related topics fit together, and we make it our mission to provide helpful investment advice through our courses and content.
How long does it take to learn how to invest in the stock market?
Though the stock market seems complex, it doesn't take long to learn the basics. For the average retail investor looking to create passive sources of income, the stock market doesn't need to get too complicated at all. Our Infinity Investing Workshops is set up to give you the meat and potatoes of stock marketing investing principles in one day.
Take stock and think about the fact that most people never invest in their financial education. Instead, they outsource management of their IRA or 401(k) and continue working for decades. If these people took even just one day to examine their own financial habits, challenge some of their core financial beliefs, and learn about basic things they can do to change, they would realize that it doesn't take long to learn about investing.
It's important to note that our investment classes are not a get-rich-quick scheme. Those schemes never work, and the only thing they do is fatten the pockets of the people presenting them. The Infinity Investing Workshop can get you started in the investing game, but it will take time to implement the long-lasting strategies we present.
Is learning how to invest worth it?
Just ask any of the people who no longer have 9-5 jobs because they learned how to put their money to work—instead of working for money. Learning how to invest will allow you to develop sources of passive income that can release you from the cyclic rat race that traps so many Americans. You'll be able to pursue the goals you care about, spend time with your family, and donate time and resources to causes that inspire you. You cannot be financially independent without learning how to invest. All it takes is a little bit of effort on your part, which in this case just involves tuning in for our free investment course.
What's wrong with what I'm already doing?
Financial freedom is not something that students learn in school. We live in a nation where people are saddled with debt—credit card debt, college debt, car loan debt, and mortgages. They are trapped in a cycle of work, earn, spend, and repeat.
Are you tired of spinning your wheels? Especially after several decades of doing the same thing? It's time to stop running on the proverbial hamster wheel and examine your own habits and beliefs around money. That's the first step toward breaking free from the cyclic rat race.
Another reason why many people are financially trapped is that they don't understand how to reach their financial goals. They don't really know what the wealthy have done to build up their private equity. In the Infinity Investing Worship, we'll show you 5 Infinity Income Sources that actual successful investors have leveraged to build the life they want, along with 3 surefire bad bets they've learned to avoid.
Will learning about investing make my life better?
It's true—life is not all about money. Family, personal goals, hopes, hobbies, and dreams are what matters most. But chances are that if you still live in the mindset of working for money—instead of having it work for you—you're not free to pursue many of those things. Learning how to invest and develop financial freedom will make your life better because it will give you the power to step away from the endless grind and pursue the life you actually want.
Shouldn't I just pass this off to a financial advisor?
Portfolio construction and investment management require understanding a mix of concerns, such as asset allocation, emerging markets, and whether an ETF is better than mutual funds. There are many nuances to an investment strategy, which is why many people give their cash over to a registered investment advisor and don't look back.
But meeting your financial goals does not mean you have to let a financial advisor call all the shots in your investment portfolio. The investment advice provided to most Americans is often geared toward making sure retirees have a livable fixed income. There is no discussion of how to spot and act upon an investment opportunity that falls outside the scope of typical investment advice.
In the Infinity Investment Workshop, we'll show you some of the strategies that wealthy individuals use to build up self-generating personal equity. We'll give you the keys to financial independence, so you don't need to rely on someone else to access your personal and financial goals.
What's the best type of investment?
In addition to stocks and bonds, there are several different investment types, such as venture capital, cash equivalents, and commercial real estate. Knowing how to allocate funds into each asset class is what makes an institutional investor or wealthy private investor a king of finance. By contrast, the average working person assumes that they only have a handful of particular investment types. They mistakenly think that they can only put their private equity into an IRA or 401(k).
But during our Infinity Investing Workshop, you will learn about the approach that the wealthy and successful have toward personal finance. We'll teach you about the eight habits that will leave you poor, and the three losing bets that wealthy investors avoid. You'll learn about an investing strategy that an institutional investor won't tell you about—how to become a stock market landlord, how to rent out your stocks, and why the typical financial advisor tries to keep it all a secret.
How do you select the perfect stock market training program?
Why not start with something free and packed with valuable information? All you need to do is attend an Infinity Investing Workshop to hear from our panel of expert investors and asset protection professionals. There is no need to pay thousands of dollars for a week-long seminar. The Infinity Investing Workshop is a live stream full of actionable information you can start using immediately.
Using the Infinity Investing Workshop as a starting point for investment advice will prove to be the best investment decision you'll ever make. It's one online investment course that will give you the bottom line up front, so you can start putting it to work right away. You'll learn about what separates the rich from the poor, and how to develop a plan that leads you to financial independence.