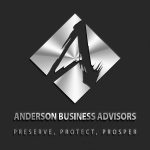 How was your 4th of July? Did you enjoy your time off and travel to visit family and friends? Now, back to reality and talk about taxes. Toby Mathis and Jeff Webb of Anderson Advisors answer your tax questions. Submit your tax question to taxtuesday@andersonadvisors.
Highlights/Topics:
Business Vehicle: Buy or lease? What are the pros and cons of each? Do trucks and SUVs have an added deduction? Better to buy than lease larger vehicles, but it's better to lease versus buy vehicles, such as sedans and coupes, under 6,000 lbs because depreciation is limited
Can I pocket money when I file taxes when there is no profit with the business? Yes, if it's your business; the only time you can't take money is in excess of your business and you are not at risk for the business
Are solo 401ks impacted by the new IRS rules for IRA accounts? Play by the rules and don't begrudge those who win by playing the rules
How many properties should one have before considering doing a cost segregation? One property is all you need to do a cost segregation
For all questions/answers discussed, sign up to be a Platinum member to view the replay!
Go to iTunes to leave a review of the Tax Tuesday podcast.
Resources:
Anderson Advisors Tax and Asset Protection Workshop
Infinity Investing: How The Rich Get Richer And How You Can Do The Same by Toby Mathis
Real Estate Professional Requirements
Section 121 – Capital Gains Exclusion
Qualified Opportunity Fund/Zone
Anderson Advisors Tax and Asset Protection Workshop
Anderson Advisors Tax-Wise Workshop
Anderson Advisors Infinity Investing Workshop
Full Episode Transcript:
Toby: All right, guys. If you're tuning in for Tax Tuesday, you're in the right spot. First off, welcome to Tax Tuesday. We'll just jump right on in. I'll let some of you guys get into the platform. Jeff, I got to tell you, I have it easy where I'm at because I have multiple screens. I can actually look at the questions and I can actually see my mouse.
... Read Full Transcript