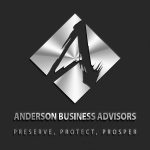 The IRS is 35-million tax returns behind by their own admission, and they managed to answer 3% of the calls that were placed last year. If you need an answer to your tax question, don't call the IRS. Toby Mathis and Jeff Webb of Anderson Advisors are here to help and answer your tax questions sooner than later. Submit your tax question to taxtuesday@andersonadvisors.
Highlights/Topics:
What is the process for a non-profit to invest in syndication? Depends on whether you are required to be an accredited investor or not
What are the pros and cons of moving a company to Puerto Rico for tax planning purposes? You have to be a bonafide resident in Puerto Rico to get any benefit at all
Are life insurance proceeds taxable if a revocable living trust is the beneficiary? No, life insurance proceeds, in general, if you did not deduct the premiums, are not taxable
When taking over property management of a rental you own, can you collect a management fee for the C-corp that manages the property (my C-corp), and pay myself the rest?
Is tuition for professional learning deductible? CPE, CME, and CLE credits/courses are deductible when something new for your career, but not when starting a new career
Can I buy an Airbnb with money inside and outside of an IRA? Yes, but form a partnership between yourself and your IRA, so it does not become a prohibited transaction or if you are a disqualified party
For all questions/answers discussed, sign up to be a Platinum member to view the replay!
Go to iTunes to leave a review of the Tax Tuesday podcast.
Resources:
Infinity Investing: How The Rich Get Richer And How You Can Do The Same by Toby Mathis
Real Estate Professional Requirements
Continuing Professional Education (CPE)
Continuing Medical Education (CME)
Continuing Legal Education (CLE)
Unrelated Business Income Tax (UBIT)
Unrelated Debt-Financed Income (UDFI)
Anderson Advisors Tax and Asset Protection Workshop