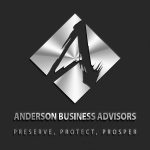 Can you sell your rental property as a 1031 exchange? It depends. Toby Mathis and Jeff Webb of Anderson Advisors answer your tax questions (Selling Rental Property as a 1031 Exchange). Submit your tax question to taxtuesday@andersonadvisors.
Highlights/Topics:
Can I offer my condo as a rent-to-own rental for six months and sell it as a 1031 exchange? If you're offering the condo as rent-to-own, you're contemplating the sale of that property, so it becomes a sale property, not a rental property, and taxed differently
Should I invest into limited partnership (LP) multifamily syndications with the same LLC as I have active personal rentals? Ideally, everything should be in its own LLC or you may be at risk for outside liability
I am a co-founder of a startup (C Corp). Can I establish a self-directed Roth IRA and put my company share in it? Yes, you can, but it depends on how you go about doing it – Rollover as Business Start-ups (ROBS)
For all questions/answers discussed, sign up to be a Platinum member to view the replay!
Go to iTunes to leave a review of the Tax Tuesday podcast.
Resources:
Infinity Investing: How The Rich Get Richer And How You Can Do The Same by Toby Mathis
Real Estate Professional Requirements
Old Age, Survivors, and Disability Insurance (OASDI)
Section 121 – Capital Gains Exclusion
Unrelated Business Income Tax (UBIT)
Unrelated Debt-Financed Income (UDFI)
Rollover as Business Start-ups (ROBS)
Anderson Advisors Tax and Asset Protection Workshop
Anderson Advisors Tax-Wise Workshop
Anderson Advisors Infinity Investing Workshop
Full Episode Transcript:
Toby: Hey, guys. You're watching Tax Tuesday, or listening to Tax Tuesday—whichever you may be doing—or both. My name is Toby Mathis.
... Read Full Transcript