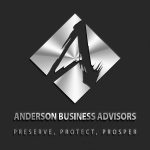 If you don't qualify for a home loan because you don't make enough to pay the mortgage, there are ways to creatively do it. Creative landlording is essential to gain maximum personal satisfaction and financial profit.
Today, Clint Coons of Anderson Business Advisors talks to Danielle Villegas, an artist and landlord who shares some of her real estate investing strategies, including how she takes investments and maximizes their value.
Danielle spent years struggling as a film and theater artist. She set her sights on home ownership and managed to become a landlord. Over time, Danielle developed a unique housing model for an underserved growing population.
Highlights/Topics:
First Home: Make sure it includes rental rooms to earn extra income
House Hacking: Don't pay your own rent or mortgage if you don't have to
Financial Adviser: Danielle learned how the rich get richer and other tricks/tools
Creative Financing: Refi made all the difference and cut mortgage in half to be profitable
When selecting renters/tenants:

Priority #1: Make sure they have at least one job to pay the rent
Priority #2: Offer furnished rooms/rentals because it's easier to move them out

Weekly, monthly, or longer? Danielle rents out space weekly to make more money
Private vs. Shared Space: People need own space, common space is wasted money
Where Danielle tends to find tenants – she advertises mostly on Craigslist
Potential Tenants: Let them tell you what you want/need to know to minimize risk
Used or Not: Make money with rooms not used, won't be used, used for something else
It's not just about the money: Make a difference – it's very rewarding
Resources:
Anderson Advisors Tax and Asset Protection Event
Full Episode Transcript: 
Clint: Welcome, everyone. Hi, it's Clint Coons here. I've got a very special guest who actually happens to be a client that I wanted to bring on and share with you some of her investing strategies when it comes to real estate investing. It's not very often that I'm speaking with a client, talking about structuring, and I hear something that just resonates. It's so different from what I typically hear when it comes to working with real estate investors. I thought that you all would like to hear from her as well about the way in which she's been able to take investments and really maximize their value.
... Read Full Transcript