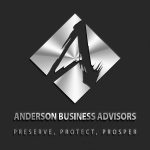 As you get older, instead of doing nothing, keep going. Your life begins when you get involved in an ongoing charitable organization. The concept of not being productive is anathema.Today, Toby Mathis of Anderson Business Advisors talks to Frank Cottle, who believes the concept of not being productive is anathema. Following in his father's footsteps, Frank found a way to give back to the community by starting All Good Work and All Good Coffee. Frank is also the owner of Alliance, one of the largest office suite providers in the world.
Highlights/Topics:
Service Office/Coworking Industries: Market value depends on company size based on  revenues and square footage for customer service capacity

Land Banking: Build buildings using smallest amount of bricks and mortar to generate the greatest amount of revenue to hold onto land with excess entitlement

Business Model Changes: Alliance started as property company doing land banking to leasing spaces to selling spaces to network and software model

Giving Back via Vacancy Factor: Put unused space to good use by creating All Good Workspace Foundation; space is second highest cost, after efforts to raise capital

Old-fashioned Church Charity Mentality: Feed, house, and cure through education

Recruitment and Referrals: Non-profit world is very helpful to one another

Workspace is workstation with desk, chair, bandwidth, and coffee; everything needed to get the job done

All Good Coffee: Company created to sell coffee to host facilities giving space
Resources
Real Estate Investment Trust (REIT)
Unrelated Business Income Tax (UBIT)
From Traumatic Brain Injury To Nonprofit VICTORY!
Anderson Advisors Tax and Asset Protection Event
Full Episode Transcript
Toby: Hey guys. This is Toby Mathis with the Anderson Business Advisors Podcast. Today, we're going to be talking about non-profits with Frank Cottle. Let me welcome Frank. Frank, welcome.
... Read Full Transcript