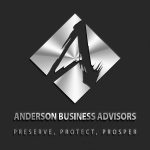 Toby Mathis of Anderson Business Advisors welcomes Meg Busing, founder of the Midwest YouCan Foundation. During her freshman year of high school, she sustained a traumatic brain injury (TBI) that put her in a coma and on life support. Eventually, Meg recovered physically, but had some mental challenges. About 10 years later, while at nursing school, she started having seizures. She shares her long journey of dealing with epilepsy and not being able to find a cure with medications. She had brain surgery to remove part of her brain and scar tissue from the TBI. Meg's personal experience inspired her to give back by creating Camp YouCan for kids and teens to help them discover what they can do, despite their epilepsy.
Highlights/Topics:
Traumatic events that occur in life either shape you, or you use it to shape yourself

Meg's TBI was the main reason why she wanted to be a nurse; she saw how much of a positive impact nurses can have on patients

Different types of seizures occur with epilepsy; they can occur at any time, and you have no control over them – emotional impact of epilepsy is as bad as the physical part

Meg's camp brings kids with epilepsy together to do regular camp activities, including the zip line, rock wall, shooting bow and arrows, catching fish, and being on a boat

Camp YouCan benefits parents; allows them to leave their kids in a safe environment  

Initially, Meg asked a local organization to help publicize the camp, which allowed her to operate it under another non-profit and use the other foundation's tax ID number

Meg parted ways with the other non-profit and achieved a 501(c)(3) status for Camp YouCan to control decisions on what to do with money raised and what activities to offer

Start with an idea, believe in yourself, and find the right people to help you achieve your goal; don't bombard yourself with limiting beliefs and learn from your failures

Tax reasons to do a non-profit; you can give or raise money and time
Resources
Yes You Can – Meg Busing's TED Talk
Tax and Asset Protection Event
Full Episode Transcript:
Toby: Hi guys, Toby Mathis here with the Anderson Business Advisors Podcast and I'm joined by Meg Busing from the Midwest You Can Foundation. She's got a great story that we're going to be sharing today. Really, I just have a big theme for this particular podcast which is anybody can and you can. We're stealing Meg's words. Welcome Meg, first off.
... Read Full Transcript