Toby Mathis and Jeff Webb of Anderson Advisors encourage you to look at taxes as something that's enjoyable because it's a very rewarding subject. Learn how to use tax laws to your advantage and put money in your pockets. Do you have a tax question? Submit it to [email protected].
Highlights/Topics:
What happens if I forget to submit Form 8606? You don't have to file a return if you let the IRS know there's something you put in, but you are not taking a tax deduction for it

What principle assets should I use for my LLC, if I work from home? Depends on where you set up the LLC; a physical address, but not your home address, as principal address

Can paying my minor kids for their work in my business offset taxes? Yes, if they do something of value; shift money from a higher bracket to someone in a lower bracket

How can we pay kids? Is there a limit? If you're a sole proprietor, you don't have to put them through payroll; if you're anything else, you do put them on the payroll

Can I pay my parents for babysitting? Yes, but you're not going to write that off because it's not an expense

Do I have to file tax through each state where I own a rental property? If you're making money in a state, you must report that income somewhere

Can a self-directed 401(k) invest in an opportunity property? Self-directed IRA means you don't have to have a custodian; you can be your own administrator or trustee

Can I invest in opportunity property? Yes. Opportunities zones and opportunity funds get the tax exemption; you can invest in those areas and defer capital gains

What documents need to be filed for a C Corp? Depends if you're filing it with the state, then there's three areas to be aware of: State, third parties, and federal government

Do you need a real estate license to be considered a real estate professional? No.

What is a good IRA platform to use, has the lowest fees? IRA Club

Is partnership income in an IRA required to be income taxed? No. An IRA owning a partnership doesn't pay tax on that income

Do you lose long-term capital gains being a real estate professional? No. Capital gains are capital gains; you don't lose them because the losses aren't considered passive

Do kids pay FICA taxes? If it's payroll, yes; they're not going to pay on employment taxes

What are the main tax advantages of a C Corp? Separate tax bracket and fringe benefits that are not taxable to you and not available through others

I have a home office in the basement. Is that basement going to be deducted? Yes, if you're a sole proprietor; have an accountable plan and reimburse yourself by determining how much square feet of the house you're using

I formed a single-member LLC. What tax form do I report? You don't; it's disregarded

What's the best bookkeeping system for real estate investors and financial services corps? QuickBooks
For all questions/answers discussed, sign up to be a Platinum member to view the replay!
Resources
Section 280A: Home Office Deduction Rules
It's not a dream: My Pillow hit for $1.1 million in unpaid NY sales tax
Family Owned Non-Corporate Entity (FONCE)
Qualified Retirement Plan (QRP)
Anderson Advisors Tax and Asset Protection Event
Get Access to all 3 of our Tax-Wise Workshop Livestreams in 2019
Full Episode Transcript:
Toby: Hi guys, this is another Tax Tuesday. This is Toby Mathis and…
... Read Full Transcript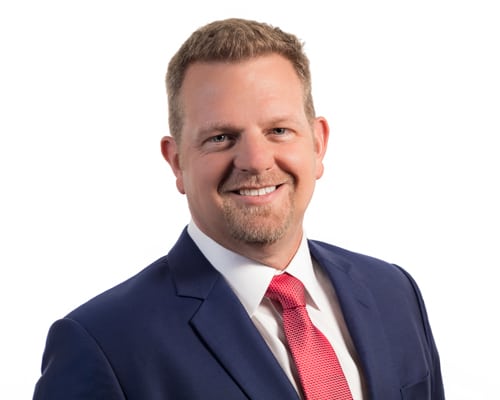 Toby Mathis, is a founding partner of Anderson Law Group and current manager of Anderson's Las Vegas office. He has helped Anderson grow its practice from one of business and estate planning to a thriving tax practice and national registered agent service with more than 18,000 clients. In his work as an attorney, he has focused exclusively in areas of small business, taxation, and trusts. In addition, Toby was the past director and host of the longest-running local business radio program on KNUU in Las Vegas "The BOSS Business Brief". He sits on the board of directors for several companies and was recently appointed to the local board of Entrepreneurs' Organization, a worldwide association of owners of successful businesses. He has authored more than 100 articles on small business topics and has written several books on good business practices, including first and second editions of Tax-Wise Business Ownership and 12 Steps to Running a Successful Business.