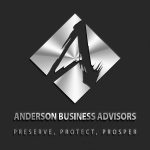 To be young and free and ski in Crested Butte, Colorado. It's a dream come true for many before they settle down and find a real job in the real world. Today, Toby Mathis of Anderson Business Advisors talks to Heather Connor about how she lives and does what she loves by investing in and managing vacation/short-term rentals. 
Highlights/Topics: 
Service Industry not Sustainable: Cost of living in a resort community is high, but paychecks are low

Get a Real Job: Bartending to make ends meet, Heather secured a future by investing in vacation/short-term real estate and purchasing two rental units to manage

Landlord-Tenant Law: What to be aware of and rules to follow 

Vacation Rental Market in Crested Butte: Affordable to luxury properties for all demographics and incomes

Then and Now: Low-maintenance renters interested in hiking, biking, and skiing vs. high-maintenance renters more concerned about accommodations than activities 

Watchdog Property Management: Heather's first "real" business involved steep learning curves and changes due to growing popularity of Crested Butte

Vacation/Short-term Real Estate and Rental Management: Find experienced realtors with proper data to find properties that fit income, investment, and lifestyle goals

Cash flow or appreciation? Current trend is up due to Vail's purchase of Crested Butte Mountain Resort; condos have increased 40% in valuation 

Typical Length of Stay: 3 days to 3 months during summer, and 3–7 days in winter

Maximize ROI: Stage property, use professional photographs, understand renters' needs, keep current with local news, select property manager, and focus on lifestyle
Resources
Dan Sullivan (Strategic Coach)
Anderson Advisors Tax and Asset Protection Event
Full Episode Transcript
Toby: Hey guys, this is Toby Mathis with the Anderson Business Advisors Podcast. Today, we're joined by Heather Connor and this will be really fun because not only is she involved in real estate, but she's involved in a very specific type of real estate that not everybody understands, and that is the short term rental market and the vacation real estate market. Granted, she has a very diverse background in real estate, but this is fantastic to have somebody. Welcome, Heather.
... Read Full Transcript