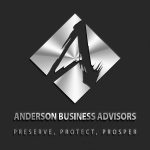 If you're a real investor, then you probably know what it's like to go months without rental income coming in through no fault of your own. It gets a little scary. Today, Michael Bowman of Bowman's Business Brief and Anderson Business Advisors talks to Aaron DiCaprio, CEO of Rent Rescue, about how the stop of rental income, even for just a couple months, can be detrimental. 
Highlights/Topics: 
Does this strike a chord? Tenant loses everything, and you lose rental income

Accidental Landlord: People who rely on rental income and cash flow

Mailbox Money: Rent Rescue protects clients' cash flow investment and provides peace of mind

Risk Management: Insurance mitigates your risk of loss

Perfect Tenant a.k.a. Bigfoot: You hear about him, but you never find him because he's a figment of your imagination

It's not personal, it's just business: You can vet your tenants (i.e., background checks, screenings), but life happens and sometimes they just can't pay the rent

Rent Rescue's rent default insurance provides up to six months of loss when tenant defaults on long-term lease and $1,000 for legal expenses 

Rent Rescue doesn't cover situations when a landlord does something to create a reason why the tenant isn't paying rent

How much is Rent Rescue? About $300 annually for premium, and it's tax deductible

How does Rent Rescue work? The user-friendly online platform offers quick and easy application and access process for insurance; file a claim, and get paid/reimbursed

Insurance policy includes subrogation clause, where insurance company steps into the landlord's role when a claim is filed and has rights to pursue collection against the tenant

Multiple Investment Properties: Rent Rescue is applicable for: 

Smaller, do-it-yourself, accidental landlords who have a few investments

Larger career investors with big portfolios

Pay it forward and give back: Autism Speaks and Multiple Sclerosis Society 
Resources
Request Quote from Rent Rescue
Anderson Advisors Tax and Asset Protection Event
Full Episode Transcript
Michael: Welcome everybody to Bowman's Business Brief, also a subsection of the Anderson Business Advisors podcast. Today, excited about this podcast absolutely, found a new product out there that's going to help a lot of our clients out there. Today on the phone we've got Aaron DiCaprio with Rent Rescue. Welcome, Aaron.
... Read Full Transcript