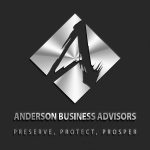 Real estate investing is like a three-legged stool. One leg is tax planning, second leg is asset protection, and third leg is business planning. Always remember to grow the business side of your real estate investment. 
Today, Clint Coons of Anderson Business Advisors talks to Andre Johnson of Deal Mastery about real estate investing from the business planning side. Look at real estate investing as a business to turn cash into something sustainable.
Highlights/Topics:
Pathway to Financial Freedom: Live rent- and mortgage-free by having tenants 

Strategic Partners and Business Operations: Work on your business, not in it

Unlock Scalability: Fire yourself from as many roles and responsibilities as possible

Foundational Building Blocks: Mindset, marketing campaigns, and making money 

Basic Marketing Systems: Opportunities via cold calling, yellow letters, and door hangers 

Financing: Almost every business opportunity might need to get a small business loan

F-ing Focus: Find, fund, fix, and flip by drawing, sticking to, and working that plan

Virtual Assistants (VAs): Hiring virtual workers doesn't mean the work stops 

Shiny Object Syndrome: Real estate investing is simple, not easy or overnight success
Resources
Deal Mastery (Download Best-Selling Book by Andre Johnson)
Deal VAs (Free Consultation with Andre Johnson) 
Andre Johnson's Deal Mastery Website 
Anderson Advisors Tax and Asset Protection Event
Full Episode Transcript
Clint: Welcome, everyone. Hi, it's Clint Coons here with Anderson Business Advisors and this is another episode of our podcast. In this episode, what I thought we would talk about is real estate investing, but from the business planning side. 
... Read Full Transcript