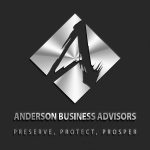 It's the middle of a sweltering summer and the July 15 deadline to pay your income taxes is fast approaching. Don't worry because Toby Mathis and Jeff Webb of Anderson Advisors offer a bevy of knowledge to avoid getting burned. Do you have a tax question? Submit it to taxtuesday@andersonadvisors.
Highlights/Topics: 
What is the most tax-efficient way for 401(k) to Roth 401(k) conversion? Entire amount does not need to be converted in one year, or you'll take a major tax hit 

How do I start a real estate business with income from our current businesses? Is this possible? Yes, pull money out of businesses to establish new real estate entity

How do I elect trader status? State that you are a trader or select mark-to-market election method of accounting for securities traders

How can I identify tax breaks at certain income levels? If your income is below the $100,000 threshold, use standard deduction, IRAs, and more to not pay any or much tax  

What is the easiest or best accounting software to keep up with your business expense and get the best tax reductions? Most prevalent software used for accounting and bookkeeping services is QuickBooks  
For all questions/answers discussed, sign up to be a Platinum member to view the replay!
Go to iTunes to leave a review of the Tax Tuesday podcast. 
Resources:
Tax-Wise Business Ownership by Toby Mathis
Individual Retirement Arrangements (IRAs) 
Economic Injury Disaster Loan (EIDL)
Paycheck Protection Program (PPP)
Paycheck Protection Program (PPP) Flexibility Act
Small Business Administration (SBA)
Real Estate Professional Requirements
Capital Gains Exclusion/Section 121
Internal Revenue Service (IRS)
Anderson Advisors Tax and Asset Protection Event
Full Episode Transcript:
Toby: Hey, guys. You're listening to Tax Tuesday. This is Toby Mathis.
... Read Full Transcript