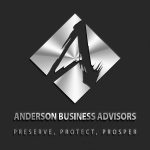 Do you know everything there is to know about tangible property regulations? Did you know they even existed? You're not alone because 90-95% of building owners and investors have never heard of them. In this episode, Toby Mathis of Anderson Advisors talks to Kevin Jerry, Executive Vice President of Sales at Cost Segregation Services, Inc. (CSSI). Kevin is a Master of Taxation (MST) and nationally recognized speaker on cost segregation and tangible property.
Highlights/Topics: 
What are tangible property regulations? Extremely taxpayer-friendly regulations that represent biggest tax change for industry since 1986

What's the benefit of cost segregation for clients? Short depreciation life for many assets for a bigger tax deduction

What is cost segregation? When you separate property that can be removed from a building, instead of the structure of the building

How are new tangible property regulations different from those before 2014? For assets currently in service; when a repair/expenditure is made, if you take the expenditure, regulations determine if you spread it over 27.5 or 39 years, or expense it in first year

What are some things you can write off right now? A lot of expenses by breaking a building into components

What are the three safe harbors? 

De Minimis: If an invoice has an item on it of less than $2,500, generally, it can be expensed.

Small Taxpayer: If you take the cost of your building minus land and take the lesser of 2% of that cost for $10,000.

Routine Maintenance: Based on experience levels, industry standards, and warranties, expense the repair/replacement of a component. 

What if safe harbors don't apply? There are three other rules: per property, component, or taxpayer; you can't do both a safe harbor and rule, pick one or the other

How do you know if your CPA knows what they're doing? Ask if they:are applying the tangible property regulations to your trade or business
Resources
CSSI Building Analysis Request (CSSIGBALL) 
Cost Segregation Services, Inc. (CSSI) 
Kevin Jerry's Phone: (502) 216-5941
Anderson Advisors Tax and Asset Protection Event
Full Episode Transcript
Toby: Hey, guys. You're listening to the Anderson Business Advisor Podcast. Today, I have an expert in Tangible Property Regs, which if you don't know what that is, then you really need to listen because this is money in your pocket. His name Kevin Jerry and I just want to say thank you, Kevin Jerry, for joining us.
... Read Full Transcript