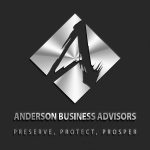 Signs are pointing to big opportunities, so position yourself to take action when investing in real estate. However, avoid mistakes that put you in the 'big house' wearing an orange jumpsuit. For example, do you know how to put together an operating agreement to buy an apartment complex? Today, Clint Coons of Anderson Business Advisors talks to Dugan Kelley, a securities attorney and co-founder of Kelley Clarke, PC. As chairman of the firm's securities and real estate practice group, Dugan assists clients in all phases of multifamily, commercial, and residential acquisitions and sales. Also, Dugan serves as a mediator for other attorneys or settlement counsel for complex litigation matters that require unique solutions. 
Highlights/Topics:
Should you partner with friends/family on real estate investments? Manage expectations. Anytime you take money from someone, they expect a return on that investment. 

What's the difference between raising capital as a security versus a capital contribution? There's no friends or family exemption to securities. Contributing equal shares is a joint venture and involves an active role in buying/managing the entity/asset.

What are the penalties for legal mistakes? Avoid being cheap by taking short-cuts on the legal side. There's potential for severe/massive fines, penalties, and criminal charges.

What is the purpose of a Private Placement Memorandum? Protect yourself as a sponsor or syndicator and your investors by identifying potential real estate risks.

When and who should create a Letter of Intent (LOI)? After a property is under contract and through your entity, not your individual name.

When should new operators/investors call a securities attorney? After conducting due diligence to determine the possibility to raise capital on property. 

What information needs to be provided to the securities attorney to set up a syndication or transfer entity to start raising capital? LOI and Private Placement Memorandum.

Is public registration necessary for private placement offerings? Two exemptions: 506b (pre-existing, substantive relationships) or 506c (restricted to accredited investors).  

Should an individual manager create a separate entity to be responsible for the debts and obligations of the syndicated entity? Anybody can be sued for anything. Securities is not something that you want to mess with—cover your assets.

How to vet deals and investors by identifying red flags? Know what you are buying, your rights and obligations, and who gets paid what and when. 
Resources
Kelley Clarke, PLLC: Legal Services
U.S. Securities and Exchange Commission (SEC)
Anderson Advisors Tax and Asset Protection Event
Full Episode Transcript
Clint: Welcome, everyone. Hi, it's Clint Coons here with Anderson Business Advisors and this is another episode of our podcast. When I started going into this podcast, I was thinking about a topic that is relevant, that is on everyone's mind right now or a lot of people's mind who invests in real estate. This matter came up when I was dealing with a client that has to do with putting together an operating agreement where they are going to go out and buy an apartment complex and they're going to bring in investors. 
... Read Full Transcript