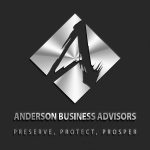 There are different ways to invest in real estate. Have you tried them all? If not, consider mobile/manufactured homes. Today, Clint Coons of Anderson Business Advisors talks to Glenn Stromberg of Stromberg Investment Group. Glenn describes the profit potential in alternative types of real estate investments. He began his real estate career in 1982 and has 37 years of experience in the mobile home industry. Glenn is giving our listeners 50% off his online course to learn how to invest in mobile/manufactured homes: Mobile Homes Investment Education (Coupon Code: Anderson).
Highlights/Topics:
What is Glenn's take on investing in real estate, specifically single-family homes? Buy manufactured homes and follow the same strategy.

What are mobile and manufactured homes? Real estate, not trailers. Homes go on concrete runners and tied into concrete. Many are wood-frame or vinyl construction. Siding and skirting options vary. 

Do mobile/manufactured homes qualify for financing? Yes, the same FHA financing as a single-family house is possible.

Are construction standards associated with mobile/manufactured homes? Homes built since 1990 meet construction standards. 

What do most people not understand about mobile/manufactured homes?  Homes that meet construction standards are built just as strong or better than other homes.

Why are these homes cash cows and gold mines? They're built in a factory, they come out at a better price, and they cost less. 

What do these homes offer investors and tenants? They get more square footage for the dollar, whether they buy or lease them. 

Are these homes listed on MLS, as manufactured and/or mobile homes? Yes. 

Is there much competition from companies considering manufacturing/mobile homes? No, they skip that designation because they view it as inferior.

Do mobile/manufactured homes depreciate? A personal property mobile home will depreciate. When on land, it goes up/down with single-family house business. 

When you remodel a manufactured home, is there anything you have to know? It's much easier because permits don't need to be pulled, and the process is completed sooner. 

How much do mobile/manufactured vs. traditional homes cost? $80,000-$90,000 vs. $250,000-$275,000.

Are there zoning requirements for mobile/manufactured homes? Depends on location, city, county, and state.
Resources
Mobile Homes Investment Education (50% off coupon code is: Anderson)
Federal Housing Administration (FHA)
Anderson Advisors Tax and Asset Protection Event
Full Episode Transcript
Clint: Welcome everyone. Hi, it's Clint Coons with Anderson Business Advisors and this is another edition of our Anderson weekly podcast. In this episode, what I want to do is talk about another way to invest in real estate. Something that I myself have never considered. 
... Read Full Transcript