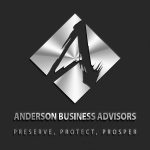 Who can or wants to work forever? If not, then learn how to invest in cash flowing rental properties as a passive way to make money.
Today, Clint Coons of Anderson Business Advisors talks to Kathy Fettke, co-CEO of Real Wealth Network and host of the Real Wealth Show and Real Estate News podcasts. Also, Kathy is the best-selling author of Retire Rich with Rentals.
Kathy is passionate about teaching people how to better understand real estate market cycles to thrive during booms and protected during busts. She helps people build passive income streams through high cash flow real estate investments.
Highlights/Topics:
1031 Exchange: Overcome fear of going other places to invest and make money
Top Factors: Job growth, population growth, affordability plus infrastructure investment
Appreciation: Find it anywhere and everywhere by getting ahead of growth and progress
COVID: Massive migration accelerated to leave high-priced markets for new normal
Landlord/Tenant Laws: Proposition 13 passed in California drives up taxes, kills profit
Where to invest? Texas, Florida, and Alabama due to job growth and lower taxes
Lack of Supply: When the market collapsed, demand increased for affordable housing
Rent Collection: People don't want to get evicted; continue to pay for a place to live
Manipulated Economy: Nothing makes sense or is predictable
Real Estate Survival Rate: Depends on what federal reserve does with interest rates
Resources:
Kathy Fettke's Phone: 888.796.3896
Paycheck Protection Program (PPP)
Extreme Success by Rich Fettke
Rich Dad Poor Dad by Robert Kiyosaki
Anderson Advisors Tax and Asset Protection Event
Full Episode Transcript:
Clint: Welcome, everyone. Hi, it's Clint Coons here with Anderson Business Advisors, and this is another episode of our weekly podcast. With all the ins and outs in the real estate market recently, people are probably sitting back wondering, oh, I thought with COVID, the real estate market was going to crash. As you know, if you've been following it or trying to invest, it's hard as hell to find some properties right now. I know that I personally have not been able to get a deal together in the last two months because of scarcity. There are not any properties available because there is so much competition. But it's like all things. You just need to know where to go to make the investing, and that is what everyone is wondering.
... Read Full Transcript