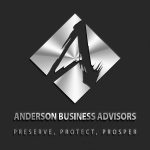 Give your children a purpose, not money. Toby Mathis and Jeff Webb of Anderson Advisors answer tax questions related to passive versus active income reported on payroll for people of all ages to flipping properties and real estate investments. Do you have a tax question? Submit it to taxtuesday@andersonadvisors.
Highlights/Topics: 
If I have a small business, do I need to make it an LLC to hire my children, or can I just be an independent contractor and hire them? LLC is not required for small businesses, but it is recommended for liability protection; your children's wages should be run through payroll, even if they don't have social security numbers

I just bought a house, paid 30k in cash, and spent about $15k in rehab. What expenses of this deal can I write off, besides the rehab cost? Depends on whether you are flipping the property or using it as an investment property; capitalize all of it because you can't write off the expenses as repairs

If I am a real estate professional in 2020, can I offset previous years' passive losses in this year? No, only for 2020 and only for years you were a real estate professional

Can you put a primary residence into a land trust and/or LLC to maintain anonymity, if you have a commercial bank loan? If not, are there other options available? LLC or land trust is possible, but it's not the best idea because it could impact homestead  
For all questions/answers discussed, sign up to be a Platinum member to view the replay!
Go to iTunes to leave a review of the Tax Tuesday podcast. 
Resources:
The Tax Toolbox (only $595; regularly $1,500)
Real Estate Professional Requirements
Capital Gains Exclusion/Section 121
Individual Retirement Arrangements (IRAs) 
Small Business Administration (SBA)
Healthcare Reform (Affordable Care Act)
26 U.S. Code Section 469(c)(7) 
Memorandum on Deferring Payroll Tax Obligations in Light of the Ongoing COVID-19 Disaster
Economic Injury Disaster Loan (EIDL)
Paycheck Protection Program (PPP)
Paycheck Protection Program (PPP) Flexibility Act
The Private Vault by Greg Boots
Anderson Advisors Tax and Asset Protection Event
Full Episode Transcript:
Toby: Hey, guys. This is Toby Mathis. 
... Read Full Transcript