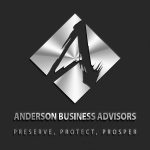 Do you and your family want to live a better life? Be intentional and deliberate. Most families and businesses don't realize that the financial transformation they are seeking is not in alignment, but opposed to the transformation they desire. 
In this episode, Toby Mathis of Anderson Advisors talks to Eric Dunavant, president and CEO of Paradiem. Since 2007, Eric's leadership has guided multiple families and businesses to discover greatness, growth, governance, and generosity that makes an impact every day. Before Paradiem, Eric served as a vice president at Charles Schwab and was an associate at Fidelity Investments in charge of managing money market mutual funds.
Eric is a Certified Financial Planner (CFP), Qualified Kingdom Advisor, and Financial Planning Association affiliate. In addition to his certifications, Eric was named New Orleans City Business Money Maker, New Orleans Area Five Star Professional Wealth Manager, and Safe Harbor's Real Man of St. Tammany Parish. Eric's book, What If We've Been Doing It All Wrong, focuses on how your worldview often interrupts all your financial thinking and behavior.  
Highlights/Topics: 
Meaning and Purpose: Paradiem means beyond the day, and Eric's organization empowers families and businesses to live a better story by being more intentional.

ROI: Return on investment versus return on intention, which is more important? Too many families focus too much on return on investment, not return on intention. 

Mission, Vision, Values: Culture eats strategy for breakfast, so make sure values are aligned to have a real direction that's bigger than dollars. 

Business owners and families tend to take on trajectory building wealth, rather than no real purpose when stress and anxiety come along.

Unintended Consequences: Start small, but over time, they lead to miscommunication, and eventually, addiction.

Be Deliberate: Money doesn't cause problems and is not an issue. Money can magnify and expose all the areas being neglected and ignored inside your family and life.

Finances Fragment Families: After Eric's mom died, his dad pursued business growth and not doing what he was told—workaholic, not home, and not focused on health.

Four categories families should focus on to think beyond where they are today:

Greatness: Why does your story matter?

Growth: What is the ROI of your story?

Governance: Who tells your story?

Generosity: What can your family come together on to make a difference? 

Walk the Walk, Talk the Talk: Start conversations, voice opinions, gain feedback, minimize friction, and achieve buy-in to discover, build, and teach family values.

How healthy is your family? Resources are available to transform your family.

What are you willing to work on? There's not anything that's completely out of reach, if you're willing to do the work and go into the pain and darkness of it.
Resources
Family Impact Kit: eric@paradiem.org
Website: https://paradiem.org/
What If We've Been Doing It All Wrong by Eric Dunavant 
Anderson Advisors Tax and Asset Protection Event
Full Episode Transcript:
Toby: Hey, guys. You're listening to The Anderson Advisors Podcast. I have a guest today, Eric Dunavant. He's actually from the Big Easy down there in the realm of New Orleans dodging hurricanes. 
... Read Full Transcript