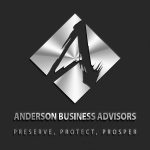 Need a vacation, but don't think you can afford it? Invest in short-term rentals to spend time relaxing with friends and family to realize that life goes on. However, Airbnb-style investing isn't for everyone. Unless, you know how to do it right and treat it as a business. 
Today, Clint Coons of Anderson Business Advisors talks to Richard Fertig, founder of Short Term Rental University (STRU). 
Richard provides insight to overcome challenges that make short-term rentals create cash flow. They're supposed to be a value add to your life and income, not a distraction.
Highlights/Topics:
Why start STRU? Out of frustration with the Airbnb platform.

What is your personality type and approach? Hands-on or outsource and automation.

Why short-term rentals? Single largest rate of return out of all real estate investments.

Would you stay there? There are properties/places all over that are desirable locations. 

Is there competition? Narrow niche to charge a premium and be unique, not generic.

What about reviews? Trust feedback from peers; guests rate hosts, hosts rate guests. 

Is it a way to make easy money? Depends on location, location, location. 

How has COVID impacted rentals? If you're in right location, you can have best year yet.

Where are the best places? Places off the beaten path or on people's bucket list.

What are general guidelines? Depends on budget; same number of baths/bedrooms. 

What are common mistakes to avoid? 

Find something interesting, and then price it at a premium.

Attract your tribe to be much more profitable. 

Don't invest in conos where 300 other people are competing against you.

Don't view occupancy as a Key Performance Indicator (KPI).
Resources
YT Playlist with Best Videos for STR Hosts Starting Their Journey
Anderson Advisors Tax and Asset Protection Event
Full Episode Transcript:
Clint: Welcome, everyone. Hi, it's Clint Coons here from Anderson Business Advisors. This is another episode of our weekly podcast.
... Read Full Transcript