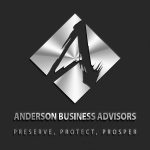 If you are a real estate investor, you've probably been thinking about multifamily investing because there's going to be scale in that space. Start house hacking and raise capital!
Today, Clint Coons of Anderson Business Advisors talks to Matt Faircloth from the DeRosa Group about how to get started in multifamily investing. Matt is a full-time investor and has successfully completed projects involving fix and flips, single family homes, apartment complexes, and office buildings.
Also, Matt is a regular contributor and podcast guest on BiggerPockets and has an active YouTube Channel dedicated to educating investors. He is the author of Raising Private Capital – How to Build Your Real Estate Empire with Other People's Money.
Highlights/Topics:
Getting Started: Matt read Rich Dad Poor Dad and discovered the power of passive investing, creating assets, and not trading hours for dollars.
Bigger and Better Deals: Matt and his wife didn't get into real estate to start investing in multifamily, but worked their way up into larger deals with apartment complexes.
Self-managed Properties: Matt learned about tenant relations, how to select tenants, and what it takes to manage and scale single-family properties for a small portfolio of rentals.
Best Bang for Your Buck: Start with a small multifamily deal because it's cheap debt and very little money down.
Real Estate Syndication: Scale into larger multifamily assets faster by selling equity and raising capital.
Words of Wisdom: Observe the masses and do the opposite to be competitive.
Affordability Analysis: What's the median income in the city and surrounding area of multifamily space?
Can tenants afford a rent increase to justify improvements? Property management companies tend to approve tenants that make more than 3x the rent as their earned income before taxes.
50/50 Mix: Matt recommends seeking multifamily properties with a mix of one- and two-bedroom units, then add amenities, such as family oriented and pet parks.
Self-manage vs. Property Management Companies: Depends on if you want to stay small and retain control or reduce vacancy rates and execute business plan to scale.
Affordable/Low-Income Housing: Owners should perform due diligence because despite the stigma, tenants don't want to lose their Section 8 status. They must follow rules or face penalties and be evicted. Low-income housing tax credits can be lucrative.
Resources:
Raising Private Capital: Building Your Real Estate Empire Using Other People's Money
Rich Dad Poor Dad by Robert T. Kiyosaki
Federal Housing Administration (FHA)
U.S. Securities and Exchange Commission (SEC)
Anderson Advisors Tax and Asset Protection Event
Full Episode Transcript:
Clint: What's up guys? Hey, Clint Coons here. In this video, what I wanted to do is bring on a friend of mine that I've known for years, and he's an investor in real estate. I want to talk about multifamily investing because, in a lot of my videos, I barely touch on multifamily. It's always about single family using LLCs, land trusts, and corporations and how to set all that stuff up.
... Read Full Transcript