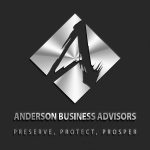 Are you a real estate investor that wants to learn how to keep more of what you earn? Seek simplified and easily understandable legal and tax strategies from a uniquely qualified guide to plan your income goals and accumulate wealth.
Today, Clint Coons of Anderson Business Advisors talks to Greg Boots, a licensed attorney, and insurance agent. Also, Greg is a Certified Financial Educator (CFEd®) and Retirement Income Certified Professional (RICP®).
Greg is an authority on business formation, estate planning, and retirement planning strategies. He works with clients nationwide on executive wealth accumulation, non-qualified plans, retirement income planning, and college funding. He has extensive experience working with professional practices on executive compensation and business continuation goals. Also, Greg is active in retirement income planning for federal employees.
Highlights/Topics:
Life and Death: Insurance is a valuable tool in spite of traditionally designed policies
Capital Accumulation: Create something that can be actively used for an entire lifetime
Types of Life Insurance Policies:

Term: Inexpensive, but no value until death
Perm: Lifetime benefits with cash growth component

Index Universal Life (IUL) Policy: Links to upside growth of stock market performance
Zero Risk: Never lose underlying capital with protection from stock market corrections
Private Vault: Capital reserve actively utilized any time to get into other investments
Policy Money: Always access money tax-free by taking out a loan and dictating terms
Compounding Capital: Take money out and policy continues to grow
Premium Finance: Borrow policy money to accumulate wealth via super safe funding
Resources
The Private Vault by Greg Boots
Free Consultation and Strategy Session with Greg Boots
Anderson Advisors Tax and Asset Protection Event
Full Episode Transcript
Clint: Welcome, everyone. Hi, it's Clint Coons here from the Anderson Business Advisors. This is another episode of our weekly podcast. 
... Read Full Transcript