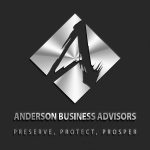 How many real estate investment deals do you do? How much profit do you make on each deal? Number or profit, which should you focus on? Cut through the clutter to find more profitable real estate investments. Today, Clint Coons of Anderson Business Advisors talks to Max Keller from Customers Chasing You. Max has more than 15 years of experience in real estate, finance, and teaching. Also, he has flipped more than 100 houses. Max shares five ways marketing attracts motivated sellers. 
Highlights/Topics:
What makes Max an expert? Information he provides generates results

What sparked Max's interest in real estate investing? Avoid pain by flipping houses

Why does Max choose to work with seniors? Raised right by grandmother; loyal niche needs help with deferred maintenance

What are Max's five ways marketing makes more money on your average deal? 

Direct Mail: Stack quality multiple lists and pieces with good data to track results

Transitional Call to Action: Address pain points via benefits statement 

Customer Service vs. Sales: Understand customer's buying cycle

Develop Niche: Teach expertise to create better value proposition for customers

Superpower Principles: Become author for authority, expert, and celebrity status

How can investors differentiate themselves and cultivate customers? Answer the phone, make them a priority, and build a lead funnel

What's the fastest way to increase results in your marketing? Change customer's perception of you in their mind
Resources
Anderson Advisors Tax and Asset Protection Event
Full Episode Transcript
Clint: Welcome, everyone. Hi, it's Clint Coons here with Anderson Business Advisors, and this is another edition of our weekly podcast. This week we are going to be talking about marketing. 
... Read Full Transcript