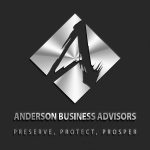 As most of us experience financial hardship due to the COVID-19 pandemic, there is support through the new Coronavirus Aid, Relief, and Economic Security (CARES) Act. When doing your federal and state income taxes, stay up to date and safe. Toby Mathis and Jeff Webb of Anderson Advisors continue to practice social distancing to answer your tax questions. Do you have a tax question? Submit it to taxtuesday@andersonadvisors.
Highlights/Topics: 
What are updates on the tax impact of COVID-19? 

Tax Grace Period: July 15, not April 15 is deadline to file your federal taxes

Families First Act: Addresses FMLA and other payments  

CARES Act: Options for everyone, from forgivable loans to stimulus checks 

Is the stimulus check based on adjusted gross income (AGI) or taxable income? AGI for 2018 or 2019 determines if you qualify for stimulus check

How to apply for stimulus check, if you qualify? No need to apply, IRS direct deposit  

Can a partnership LLC be assigned directly to a living trust? Yes

Can I hire someone outside the United States to do my bookkeeping? Don't do it

What are the best practices for a small business to record and track its profit/loss expenses? Check your numbers and hire a qualified bookkeeper
For all questions/answers discussed, sign up to be a Platinum member to view the replay!
Go to iTunes to leave a review of the Tax Tuesday podcast. 
Resources:
Unlock Free Money from the New Stimulus Bill – CARES Act with Clint Coons and Toby Mathis
Tax-Wise Business Ownership by Toby Mathis
Paycheck Protection Program (PPP)
Economic Injury Disaster Loan (EIDL)
Family and Medical Leave Act (FMLA)
Individual Retirement Arrangements (IRAs) 
COVID-19 and the Family and Medical Leave Act Questions and Answers
Employer Identification Number (EIN)
Capital Gains Exclusion/Section 121
Full Episode Transcript
Toby: Hey guys, this is Toby Mathis.
... Read Full Transcript