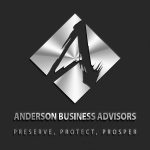 Where's the cash, and what will give you the most bang for your buck? As you learn more about COVID-19 and related tax relief options, you probably have more questions. Toby Mathis and Jeff Webb of Anderson Advisors offer clarification on how and when to consider early distribution, loans, and paycheck protection. Time is of the essence. Do you have a tax question? Submit it to taxtuesday@andersonadvisors.
Highlights/Topics: 
COVID-19 Tax Impact Updates:

Paycheck Protection Program (PPP)

Economic Injury Disaster Loan (EIDL)

July 15, not April 15: Deadline to file and pay income taxes

If I don't have W-2 income, how do I qualify as a real estate professional as LP investor in real estate deals? It's about time, not income, but there are restrictions

Are you qualified for a PPP as a sole member LLC? Yes 

How did the SECURE Act change treatment of spousal-inherited IRAs and required minimum distributions from those IRAs? SECURE Act didn't change anything that had anything to do with spousal-inherited IRAs

Can I still file 2019 taxes to qualify for the COVID relief funds? Yes, if you didn't make too much money in 2018

How does the stimulus affect taxes for property owners? CARES Act doesn't impact taxes for property owners 

I didn't file in 2018 or 2019, will I still get the stimulus, if I qualify? Depends, if you are on social security and/or you're required to file a tax return or not 

Does the bill have provisions for unemployment compensation for those self-employed? Yes, federal government requires states to pay unemployment
For all questions/answers discussed, sign up to be a Platinum member to view the replay!
Go to iTunes to leave a review of the Tax Tuesday podcast. 
Resources:
Tax-Wise Business Ownership by Toby Mathis
Unlock Free Money from the New Stimulus Bill – CARES Act with Clint Coons and Toby Mathis
Paycheck Protection Program (PPP)
Economic Injury Disaster Loan (EIDL)
COVID-19 and the Family and Medical Leave Act Questions and Answers
Small Business Administration (SBA)
Individual Retirement Arrangements (IRAs) 
Real Estate Professional Requirements
Capital Gains Exclusion/Section 121
Employer Identification Number (EIN)
Non-Filers: Enter Payment Info Here
Full Episode Transcript
Toby: Hey guys, this is Toby Mathis.
... Read Full Transcript