Updated November 10, 2020
If you live in San Antonio or its surrounding areas, and you're interested in learning about real estate investing, joining the Alamo REIA (Real Estate Investors Association) is a great place to get started.
3 Steps for Joining the Alamo Real Estate Investors Alliance
Pick a Membership Level
Add it to the Online Cart
Enjoy your Benefits
The Alamo REIA is actually the San Antonio Chapter of the NREIA, or National Real Estate Investors Association, an organization with nearly 50,000 members across the United States. These associations typically convene at least once a month to network, share deals, and educate members on the ins and outs of real estate investing. Additionally, members of the NREIA get incredible discounts at real estate related vendors such as Home Depot and Office Max.
Many real estate investors and real estate entrepreneurs have found success in the real estate industry by surrounding themselves with a community. These investors might even say that the best real estate investment they ever made was joining a national real estate association with branches composed of local investors. Becoming a member of such investment clubs or local associations is a great way to meet private lenders, find a contractor, and get investment advice on everything from commercial real estate to turning a vacation home into a cash-generating asset.
These local associations are not just for a seasoned investor. In fact, they are primarily set up to help entrepreneurs of every experience level find a supportive community of real estate professionals. They will often bring a guest speaker to monthly meetings to help members learn more about real estate investing. The meetings are often toward the end of the week, in the evening or on weekends, so that working professionals can attend and benefit from the incredible networking and educational opportunities to grow their real estate investments.
Real estate investing clubs are usually started by local experts who are familiar with the surrounding real estate market. Though they do require members to pay a fee for their annual membership, they are often started by a real estate professional—like a real estate agent or a real estate entrepreneur—who has found success with rentals, house flipping, wholesaling, or some other aspect of real estate. Though not every local association is part of the NREIA, the Alamo REIA is, and therefore provides the same membership benefits that the national association does as well.
The cost of joining a local REIA is often very reasonable, and many of them will allow potential members to check out monthly meetings for free or a low drop-in rate
Free Strategy Session with an Anderson Advisor
Receive a detailed risk assessment to assist in lowering problem areas that could wipe out all of your assets with one wrong move. Speak with an Anderson Professional Advisor to get your FREE Strategy Session. Limited-Time offer: FREE (a $750 value.)
3 Steps for Joining the Alamo Real Estate Investors Alliance
Pick a Membership Level
The membership level you need will largely depend on how many people you'd like to bring with you to Alamo REIA events. A single membership costs $197 annually, while a monthly membership costs $19.99 per month (which means signing up for the year will give you a nice 17 percent discount). If you'd like a spouse, business partner, friend, or family member to join you at meetings and share in the perks of the Alamo REIA, you can do so for just $100 more (or an annual total of $297).
A membership comes with a multitude of benefits. These benefits include more than 45 meetings per year with national and local real estate experts. It also includes focus groups and specialty groups, such as women in real estate, as well as a complimentary quick start meeting to help members maximize their benefits.
Beginner real estate investors will also enjoy a complimentary mastermind session, one annual coaching call, access to the real estate resource library of webinars and recorded classes, membership to an exclusive Facebook page, a free website real estate business, the opportunity to market property leads and deals to other members, and incredible discounts at a wide variety of vendors.
For real estate investors who are a little more serious about growing their real estate portfolio, there are two levels of VIP membership: and individual VIP membership for $988, and a Plus VIP membership for two. These levels do require approval from the Alamo REIA and come with additional perks above and beyond the benefits of standard membership. VIP members get a monthly mastermind meeting to help find deals from local experts, along with a monthly coaching calls and email support from local Austin real estate experts.
Add it to the Online Cart
There's no onerous application process to join the Alamo REIA. This is an organization created as a local branch of the NREI. It was started by enthusiastic real estate experts who are passionate about sharing their success with aspiring investors. The VIP membership levels do require a small approval process on the backend, but it's best described as an enrollment questionnaire. This allows members to take advantage of one-on-one coaching with mentors and real estate experts. These experts want to learn about your real estate goals so that they are positioned to help you find success. All you really need to do to join the Alamo REIA is add your desired membership level to your cart and checkout with a credit card.
Enjoy your benefits
That's all there really is to it! Once you've paid and signed up, you'll be able to attend meetings and take advantage of the many in-person (or webinar-based) benefits outlined above. In addition to the amazing networking and educational opportunities, you'll also get some great discounts and rebates with popular real estate vendors.
Benefits of Joining the Alamo REIA
Home Depot gives NREI members commercial financing options and can deliver construction supplies—lumber, plumbing, electrical, hardware—to your job site. Orders more than $1,500 are subject to volume pricing, which can often yield discounts of up to 10 percent. Alamo REIA members also get to participate in the NREIA Rebate Incentive Program, which will biannually reward you with two percent of your net purchases from Home Depot, as long as you spend at least $5,000 every six months.
Rent Perfect provides investigative screening services for landlords. This includes an online application that authenticates identity, conducts a credit check, and a comprehensive, nation-wide criminal and eviction background search, all for $35 per applicant. You'll also gain access to standardized contracts like rental lease agreements and move-in inspection forms.
Arcana Insurance Services provides NREIA members with a simplified underwriting process that doesn't require photos or inspections to obtain coverage for property and general liability. The company's Landlord Supplemental Protection Program will reduce your need for collections service, allowing you to hedge your cash flow.
On the property management side of real estate, Office Depot offers incredible discounts, including 55 percent off office supply and cleaning items, free next-day delivery, and a 10 percent in-store discount.
1-800-GOT-JUNK provides NREIA members with a 10 percent discount. Many house flippers and landlords find this discount convenient because it allows them to discard trash and debris after renovations or between tenants.
While the vendor discounts are nice, they are not the main benefit of joining the Alamo REIA. The real benefit of joining is the networking and educational opportunities you'll receive at monthly meetings and specialty seminars.
Aspiring real estate investors often wonder where they can learn more about real estate. Many will look into online forums and read a BiggerPockets review. But online forums have their limits, and are often not as beneficial as getting to know real estate experts in your local area. These experts are attuned to the specific real estate market you'll be investing in, so joining a local club, like the Alamo REIA, is a great place to learn, network, and start finding your first investment deals.
Alamo REIA Annual Events
The monthly meeting for the Alamo REIA is held every second Thursday of the month from 6:30 p.m. to 9:00 p.m. In addition to these monthly meetings, there are several annual events that provide great networking opportunities.
In December there is an annual holiday party, which is not just an occasion to celebrate the season, but also a chance to connect with other real estate professionals and investors. If you join the Alamo REIA, you won't just want to attend the annual events. You'll want to take advantage of the monthly focus groups (one of which is uniquely dedicated to women in real estate). Occasional seminars with national and local experts are also a must-attend, along with one-day crash course seminars.
When you join the Alamo REIA, you'll also become a member of the National Real Estate Investors Association, which means that you can also enjoy their annual and semiannual events, such as the annual education conference and cruise, where business and pleasure mix with immersive presentations by real estate experts and a cruise to a tropical location. There is also a mid-year leadership conference. Of course, membership in the National REIA should be secondary to your involvement in your local chapter. Your local membership will give you a more informed and nuanced perspective on local issues, such as Dallas County Property Taxes, and Tarrant County Property Taxes.
Join the Alamo REIA Today
San Antonio, and Texas in general, is hot in the real estate market. Even during the housing market crises, San Antonio continued to rise as other real estate markets fell.
This Southwest urban area offers an incredible year-round climate with stable economic growth. It's also home to a rich and engaging history symbolized by the Alamo—hence the name of San Antonio's local chapter of the REIA.
Remember that even in the best real estate market, becoming a successful real estate investor requires you to build a helpful and supportive community around you—and that's just what the Alamo REIA can do.
3 Steps to Create an Invisible Investor Strategy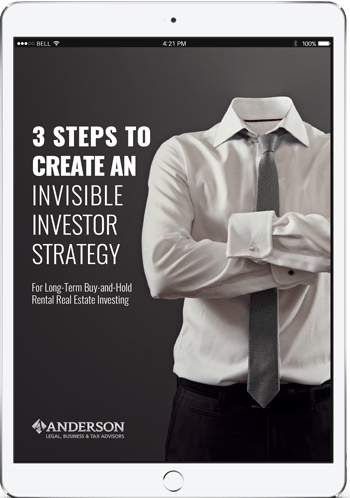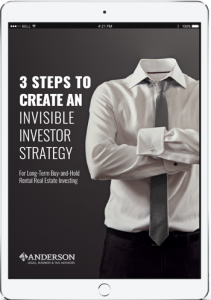 The greatest mistake that people make when it comes to asset protection for real estate is not understanding the risks that are waiting out there for them. This eBook reveals the structure you should follow to ensure your hard earned money is protected from frivolous lawsuits and costly tax mistakes.