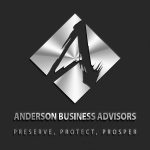 Are you interested in wholesale real estate? You need to learn how to invest, but you don't have to have money to make money. You can build wealth through real estate without a ton of cash to do it.
Today, Clint Coons of Anderson Business Advisors talks to Max Maxwell about wholesale real estate. In the business of wholesaling houses, Max and his team solves problems for people that typically don't fit in the box that society has created.
Max loves wholesaling. No matter what part of real estate people get into—from doing single family homes, all the way to building high rises—learn how to identify a deal. A good deal never searches for money. Money always searches for a good deal.
Highlights/Topics:
Good vs. Bad Failures: What made Max ready to absorb what real estate gives him.
What is wholesaling? Foundation of real estate investing. Know the area to get results.
Hot vs. Cold Market Trends: One rule – never identify or buy anything that is for sale.
Mindset Change: Don't ignore, but start to see more opportunities than ever seen before.
Out of Box: Do something different; hang out with people who are where you want to be.
Competition and Conversations: Be real and genuine. Human instinct is to help people.
Simple Process: Identify house, identify owner, call them, agree on price, write contract.
Resources
Max and Nas – One Deal Away Webinar
Anderson Advisors Tax and Asset Protection Workshop
Full Episode Transcript: 
Clint: Hey, guys. It's Clint Coons here with Anderson Business Advisors. In this episode, I'm bringing someone on that I've been following for several years. I've been trying to get him on the show because I know how much information he can deliver. If you've just been to his YouTube channel, you'll know what I'm talking about. That's when I started following him because I was interested in wholesaling. I like to follow people who actually do the same thing that I do. They deliver on content. I mean, they don't hold anything back.
... Read Full Transcript