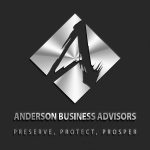 If you do wrong by your investment clients, who are they going to blame? The name on the door.
Today, Toby Mathis of Anderson Business Advisors talks to Andrew Spaventa of The Spaventa Group about how to invest in the next innovative company via a venture round investment.
Andrew is a high-energy, outgoing, positive person who loves what he does and that's why he started his own investment firm to create wealth for his clients and workforce.
Highlights/Topics:
The Spaventa Group: Embodies/represents work culture, leadership, growth, guidance.
Pre-IPO: Large, private company that exists 5-10 years and within 2-5 years of liquidity.
Technology: Advancing at a rapid pace and changing the way companies operate.
Risk Capital: Does not mean investing all in, but the likelihood of losing it all is slim to none.
No Regrets: Don't miss opportunities, make decisions quickly because shares sell fast.
Expectations: Due diligence, limited access, client influx, more rounds or other situation.
One-Stop Shop: Spaventa Group striving to be a full-service, alternative investment firm.
Resources:
The Spaventa Group on Facebook
The Spaventa Group on LinkedIn
Andrew Spaventa's Email: dspaventa@thespaventagroup.com
Andrew Spaventa's Phone: 631-614-2615
Investment Opportunities in the Companies of Tomorrow
Full Episode Transcript:
Toby: Hey guys, it's Toby Mathis with the Anderson Business Advisors podcast and also for Infinity Investing. We got on Andrew Spaventa from The Spaventa Group. First off, welcome, Andrew, or welcome back, even better.
... Read Full Transcript