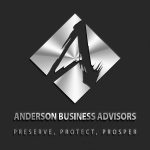 What's the next big thing to invest in? Have you been paying attention to skyrocketing shares in companies, such as SpaceX, Spotify, Lyft, or Rivian?
In this episode, Toby Mathis of Anderson Advisors talks to Drew Spaventa, who runs a venture capital firm that specializes in private investments.
Accredited investors work with The Spaventa Group to access late-stage private companies that people want a piece of before going public.
Highlights/Topics:
Pain Point: Once a primary investor comes in, what about other retail investors?
Private vs. Public: Gain access to the secondary market within the private industry with insiders
Placements: Pick private companies w/available shares, valuation, revenue, recognition
Risk and Reward: Make sure to have extra money in the bank because you could lose it all
Next Big Things: Food alternatives, financial tech, space, mixed reality, electric vehicles
Cash Flow vs. Carrot Fee: Short- or long-term investments and option to buy/sell shares
Resources:
Drew Spaventa on Twitter: @DrewSpavy
The Spaventa Group on Facebook: https://www.facebook.com/thespaventagroup
The Spaventa Group on LinkedIn: https://www.linkedin.com/company/the-spaventa-group/
Drew Spaventa's Email: dspaventa@thespaventagroup.com
Drew Spaventa's Phone: 631.210.7263
Anderson Advisors Tax and Asset Protection Event
Full Episode Transcript:
Toby: Hey guys, this is Toby Mathis with the Anderson Business Advisors podcast. Today, I have Drew Spaventa on the line. I'll just give you guys a quick background. First off, welcome, Drew.
... Read Full Transcript