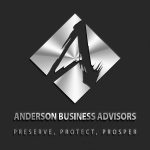 Did you vote and submit your ballot for the U.S. General Election on Nov. 5, 2020? Then, your focus may have shifted to taxes. Toby Mathis and Jeff Webb of Anderson Advisors answer tax questions related to personal and professional matters. Do you have a tax question? Submit it to taxtuesday@andersonadvisors.
Highlights/Topics:
If a new C Corp is started and the owner is the only employee during the initial years, does the owner/employee still need to draw a salary, even if the C Corp is not profitable for the first few years? With a C Corp, there are no salary requirements; compensation is anything of value, such as a salary or car or you may not be paid at all
Does the IRS consider your business a hobby if you have not turned a profit within five years? Three of 5 years is presumed to be a hobby
How can I live in a home owned by my LLC that is not producing income? Putting your primary residence in an LLC is a bad idea; may cost you an unlimited exclusion (equity) or effect your 121 exclusion
Real estate investor start-up expenses on education, classes, materials – can I write all that off my taxes once my LLC is formed? Put those expenses in a corporation, not LLC, because the corporation has to make money before expenses can be deducted
I am a physician and work for a university hospital. During the pandemic, I have been working from home. Can I get a deduction for rent? If you are a W-2 employee for the university hospital, there is no reimbursement for rent; if you are a 1099 employee, you can get a home office deduction
I used the HELOC of my primary residence to purchase an investment property. Any tax deduction/advantage I can take? You can't use HELOC interest as mortgage interest on Schedule A; can only be used to improve or buy your house
I have insurance policies in India and would like to bring the money once they are matured. Do I need to pay taxes on this money? Depends if you are a citizen or resident of the United States; use designation 15CB from chartered accountant in India that states money has been paid
For all questions/answers discussed, sign up to be a Platinum member to view the replay!
Go to iTunes to leave a review of the Tax Tuesday podcast.
Resources:
Here's where Biden and Trump stand on your taxes
Real Estate Professional Requirements
Individual Retirement Arrangements (IRAs)
Alternative/Renewable Energy Tax Credits
Hobby or Business? IRS Offers Tips to Decide
Small Business Administration (SBA)
Economic Injury Disaster Loan (EIDL)
St. Louis Federal Reserve Economic Data (FRED)
Anderson Advisors Tax and Asset Protection Workshop
Anderson Advisors Tax-Wise Workshop
Anderson Advisors Infinity Investing
Full Episode Transcript:
Toby: Hey, guys. This is Toby Mathis.
... Read Full Transcript