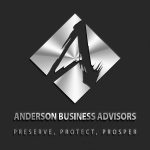 What's the difference between President Donald Trump's current tax laws versus tax policies/proposals from President-elect Joe Biden? Toby Mathis and Jeff Webb of Anderson Advisors provide only the good, bad, and painful facts—not a partisan party. Do you have a tax question? Submit it to taxtuesday@andersonadvisors.
Highlights/Topics: 
What are the differences between Trump vs. Biden tax plans? 

Additional payroll taxes on high-earners

Increased income tax on high-income individuals

Increased capital gains rate imposed on high-income individuals

Tax wealth ideas include annual wealth tax and greater estate/gift taxes

Increase corporate income tax rate

Eliminate 199A

What should be done in 2020/2021, if you're worried about tax increases? 

Gain Harvesting

Roth Conversion

100% AGI

Carryforward NOLs

Wait on Harvesting Losses

Gifting
For all questions/answers discussed, sign up to be a Platinum member to view the replay!
Go to iTunes to leave a review of the Tax Tuesday podcast. 
Resources:
Here's where Biden and Trump stand on your taxes 
Individual Retirement Arrangements (IRAs) 
Unrelated Debt-Financed Income (UDFI)
Unrelated Business Income Tax (UBIT)
Rollovers as Business Start-ups (ROBS)
Real Estate Professional Requirements
Alternative/Renewable Energy Tax Credits
U.S. Government Accountability Office (GAO)
Social Security Administration
Pease Limitation on Itemized Deductions
Paycheck Protection Program (PPP)
Tax-Wise Business Ownership by Toby Mathis
Anderson Advisors Tax and Asset Protection Workshop
Anderson Advisors Tax-Wise Workshop
Anderson Advisors Infinity Investing
Full Episode Transcript:
Welcome to the Anderson Business Advisors podcast. The nationally recognized preferred provider for asset protection and tax planning in the nation. This show is for investors and business owners looking to save on taxes and build long-term wealth with Toby Mathis, an attorney, author, business owner, and a featured instructor at Anderson's Tax and Asset Protection Event held throughout the country. Enjoy the show.
... Read Full Transcript