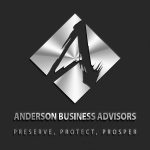 Technology is changing with real estate and information sharing. Well-paid realtors can't just sit back and wait for buyers and sellers to show up. So how are realtors supposed to remain relevant and fundamental in transactions? Today, Toby Mathis of Anderson Business Advisors talks to Justin Stoddart of Think Bigger Real Estate. Justin focuses on business development by serving as a business consultant to help real estate agents better serve their clients. 
Highlights/Topics: 
What's the difference between an expert vs. technology/low-cost worker? Save money, but deal with significant net difference; someone knowing what they're doing is true value by being net positive and putting more money in your pocket

Why are people enamored with technology in real estate space? People think they can do it themselves; who needs an expert when they can do it themselves and save money

Do Zillow, Redfin, and other online sites buy properties? Yes, they buy at wholesale and sell at resale; they don't buy and hold properties to make profits

Why do people choose not to hire real estate experts when buying or selling a property? Matter of convenience, not transaction costs 

What got Justin into real estate? Family business, studied construction management, left to start his own home building company

Is Justin's passion building homes? No, he's passionate about building people, growing people, and growing business

Does Justin plan to expand Think Bigger Real Estate? Yes, plans to go nationwide

How do real estate agents remain well paid and not be replaced by technology/low-cost workers? Innovate at pace equivalent to technology; be less salesy, more customer service oriented

Why select full-service real estate? Higher degree of service/quality, and pay for it

Why select Software as a Service (SaaS)? Lower degree of service/quality, and pay for it without advisors/experts

What drives Justin's focus on real estate? Family life is where it's at; great way to live

What helps make real estate agents successful? 

Develop more business than you think you need; fire customers bad for your business, mindset, and quality of life

Differentiate yourself by having a voice; think bigger, educate others, and step into expert role
Resources
Multiple Listing Service (MLS)
Anderson Advisors Tax and Asset Protection Event
Full Episode Transcript
Toby: Hey, guys. This is Toby Mathis with the Anderson Business Advisors Podcast. I'm joined today by Justin Stoddart who works with real estate. I'm going to let him tell his story. He's absolutely a great guy to have on. I'm excited to hear what he has to say. We'll just jump off. First off, welcome, Justin.
... Read Full Transcript