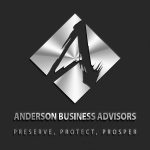 In this episode, Toby Mathis and Clint Coons of Anderson Business Advisors discuss the new Corporate Transparency Act, and what it means for investors. The CTA is meant to prevent fraud within business entities by requiring everyone involved to report all their personal information, but Clint and Toby agree it's mainly another way for the government to try to grab a few more dollars.
The guys then go on to a discussion about separating, isolating, and hiding assets within different kinds of legal trusts to prevent losing everything in the case of a lawsuit.  All of this extremely valuable information is also available for FREE at the monthly asset protection events. See the link in the resources section below.
Highlights/Topics:
With the Corporate Transparency Act, all LLC's will require reporting your personal information to the government
No matter when you set up your entity, you will have to report
Fraud will continue to happen, regardless of the laws
Trusts often are not subject to taxes at the state level- and can provide anonymity
Franchise fees – there are legal ways to avoid it with trusts
Land trusts
Asset protection from lawsuits – separate, isolate, and hide your assets to limit losses
Entities – a better protection than insurance
Unfortunate stories of unprotected asset losses
Come to one of our free asset protection events!
Resources:
Free Asset Protection Workshops
Full Episode Transcript:
Toby: Hey, guys. Toby Mathis here with the Anderson Business Advisors Podcast. I have a special guest, Clint Coons from Anderson Business Advisors. He's my partner, and we do these tax and asset protection events every month. We always dive into things.
... Read Full Transcript