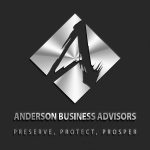 In this episode, Clint Coons of Anderson Business Advisors welcomes Kevin Kiene of ezlandlordforms.com. Kevin has appeared on many different podcasts and is a familiar name in the real estate rental space.
You'll hear about Kevin's start as a landlord at the tender age of 18, how he kept finding things he needed to add to his lease agreements (the genesis of EZLandlordforms), tips and tricks regarding what to look for when screening applicants, different clauses and protections available through EZLandlordforms, and what to do if things take a turn and you need to send notices or evict tenants.
Highlights/Topics:
Background – how Kevin got into real estate
What to look out for in the application screening process
Mistakes to avoid and things to include when creating a lease agreement
Help with the processes – notices, eviction, lease enforcement, etc.
The state of real estate rentals today
Resources:
Free Asset Protection Workshops
Full Episode Transcript:
Clint: What's up, guys? In this video, what I want to talk about are lease agreements. If you're an existing landlord, thinking about getting started in real estate, or maybe just have that first property that you just acquired, and wondering, all right, now here's the next hurdle. I've got the property, but I got to get a tenant into it. What are some of the concerns that you need to be aware of as a landlord when it comes to working with tenants?
... Read Full Transcript