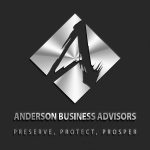 In this episode, Clint Coons, Esq. and Toby Mathis, Esq., attorneys at Anderson Business Advisors discuss all things real estate investing in Q1 2023. The fear that is prevalent around the housing market indicates that now is a great time for investors to grab some great deals.
The guys then go on to a discussion about luxury builders whose properties are simply unaffordable right now, and in fact, affordability is at one of the worst levels in history. The lack of supply vs. demand is also a huge factor, potential homeowners are becoming renters instead, there are lots of tech layoffs, and the ripple effect from all these factors is still going to be playing out over the course of 2023– creating opportunities for investors if you know where to look.
Highlights/Topics:
The attitudes around the market today
Cash flow is king for investors
Strategies for eight months to a year from now
Inventory is at half the normal levels
The Harvard report – increasing needs for housing
Building for renters vs selling on comps
Affordability is at the worst point in history
Buying land for manufactured housing is interesting
Bread and butter homes are becoming unaffordable
WSJ article – cutting big salary employees, remote work issues
Anderson's sister company Infinity Investing
Resources:
Infinity Investing Free One-Day Workshops
Free Asset Protection Workshops
Full Episode Transcript:
Clint: Hey, guys. It's Clint Coons here with my partner, Toby Mathis, and we're gonna talk about what's going on in the real estate market. We're active real estate investors, and we work with thousands of investors all over the country. We want to just break down what we're seeing right now and what we're hearing from those people that we're working with. Toby?
... Read Full Transcript