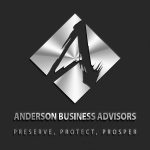 Today we've got another unusual and inspiring episode of Anderson Business Advisors, Toby Mathis speaks with Joey DeMaio of Valhalla Studios in New York. As you may know, Joey is the guitarist from the popular and long-lived metal band Manowar. Joey's career has spanned over 40 years at this point, and as an artist and businessperson, he has a fascinating story to tell.
You'll hear how Joey joined a band days after seeing The Beatles on Ed Sullivan, some insider tips and advice about the "business" of music, how Manowar has survived and thrived for four decades and continues to perform around the world to huge crowds, and Joey's many successes in and around the music business – running a studio, scoring movies, touring, and much more.
To most, DeMaio is known as the internationally acclaimed and award-winning virtuoso bass guitarist, founding member, composer, lyricist, engineer, and producer for the world-renowned Rock/Heavy Metal band MANOWAR, who have sold over 30 million records to date, and continue stunning their audiences with sold-out festival and solo performances ranging from 10,000 to 80,000 people a night. Since their inception, DeMaio has successfully steered the career of MANOWAR, who today are more popular than ever, all over the world.
Highlights/Topics:
Joey's history with Manowar and myriad of amazing accomplishments in business and music
Seeing The Beatles on Ed Sullivan – Joey's future was clear
Surprising insider nuggets about the music industry- musicians MUST know the business, and the band feeds an enormous network of people
Manowar and their more than 40-year career– still going strong
Breaking into the music business today- are you a 'musician', or a 'performer'?
Monetary scenarios – earning a living in the music business
Manowar – what's new, what's next?
Resources:
Magic Circle Entertainment LinkedIn
Full Episode Transcript:
Toby: Hey, this is Toby Mathis. Welcome back to the Anderson Business Podcast. I am excited today. For any of you guys who recognize our guest out there, first off, it's Joey DeMaio of the band Manowar. If you guys recognize that name, that's awesome. It means you're a metalhead. If you don't, then I want to set the stage as to who Joey is.
... Read Full Transcript