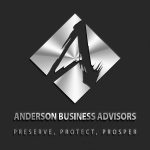 Buying investment property in Texas. Texas is a great place to invest in residential real estate for cash flow and appreciation. If you're looking to invest, find the right market and the right real estate professional. Why? Most agents don't know how to help investors buy or sell properties. Today, Clint Coons of Anderson Business Advisors talks to Jason Reynolds of Visions Realty & Investments, Inc., which offers client-focused service for investors wanting to buy or sell real estate. Jason is a full-time licensed broker and realtor in the Dallas/Fort Worth Metroplex. He has sold more than 300 units, closed over $40 million in volume, and hosts the Real Estate Now Podcast.
Highlights/Topics: 
Why did Jason start in real estate? Followed in the family business. His great-grandfather was a broker from the 1950s till the 1990s in Corpus Christi, Texas. 

Who trained Jason to be a broker? Steve Fithian, company founder, and current broker. 

Why be a broker working with investors? Few brokers focus on investment properties and understand how to look at them, find them, work with the client, and analyze it. 

Why do most agents not work with investors? They don't have the bandwidth or understanding. It takes a lot of knowledge, time, and expertise.

How to find investment-grade residential real estate? Local Board of Realtors, find names of top sales agents, interview a few, pull MLS data, and perform due diligence.

Do you have to be all-in with either investors or homeowners? It depends on the person or company. Visions Realty takes pride in doing 90–95% of its business with investors. 

What issues occur with occupant vs. investment transactions? Unexpected and unique issues that are unfamiliar to real estate agents that don't work with investors daily.

If someone wants to buy an investment property through financing, do investment brokers have lenders to refer people to? Refer them to at least three recommended providers. 

Is the realtor or investor expected to find property management teams? If you're the investor, you're making the decision. Get recommendations, but always vet them. 

What's the difference between a new build vs. existing for an investment property? It depends on the client's goals, stage, and long-term plan. 

Are new properties going to turn into a rental vs. existing property? Will that CapEx impact your cap rate? With new builds in the DFW area, typically you reduce your cap rate a couple of points, as opposed to a pre-owned property.

For an investor coming into a new market, should they find an area with more owner-occupied properties? Yes, it will help you to attract and keep tenants.
Resources
Jason Reynolds's Cell Phone Number: (817) 269-0988
Employer Identification Number (EIN)
Anderson Advisors Tax and Asset Protection Event
Full Episode Transcript
Clint: Welcome, everyone. Hi, it's Clint Cloons here with Anderson Business Advisors. In this episode of our podcast, we're going to be talking about buying residential real estate, especially in the Texas market. I know a lot of you out there have heard that Texas is a great place to invest, and I'm sure that many of you have already made investments there. I know I have.
... Read Full Transcript