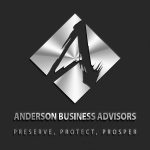 As COVID-19 and tax-related relief questions continue, Toni Covey and Jeff Webb of Anderson Advisors answer your tax questions. Do you have a tax question? Submit it to taxtuesday@andersonadvisors.
Highlights/Topics: 
Due to the AB5 Law, my clients can no longer hire me as an independent contractor. Instead, they are hiring out-of-state contractors. Do I need to switch to an S Corp or move my company out of California? It depends and offers various options, such as a worker must be customarily engaged in an independently established trade occupation

For a preschool that received Coronavirus relief, will the PPP loan forgiveness amount, the grants, and the EIDL advance be taxable as income? PPP loan and grants are not considered taxable income, however, an EIDL of $10,000 will not be forgiven or tax deductible from PPP

I have solely owned a second home long-term in New York. Do I need to file taxes separately from my wage-earning wife to minimize my capital gains tax considering my present income is limited to Social Security? No, but it primarily depends on how much the wife is earning

My wife and I own several rental properties and manage/maintain them mostly ourselves with no other employees. Does setting up a corporation to manage the rental properties (each on their own LLC) make sense from a tax standpoint? Consider a corporation to manage the rental properties or manage the LLCs that hold the rental properties   
For all questions/answers discussed, sign up to be a Platinum member to view the replay!
Go to iTunes to leave a review of the Tax Tuesday podcast. 
Resources:
Uniform Transfers to Minors Act (UTMA)
Economic Injury Disaster Loan (EIDL)
Paycheck Protection Program (PPP)
Paycheck Protection Program (PPP) Flexibility Act
Small Business Administration (SBA)
Internal Revenue Service (IRS)
Individual Retirement Arrangements (IRAs) 
Unrelated Business Income Tax (UBIT)
Unrelated Debt-Financed Income (UDFI) 
California Assembly Bill 5 (AB5)
Capital Gains Exclusion/Section 121
Real Estate Professional Requirements
Passive Activity Losses (PALs)
Healthcare Reform (Affordable Care Act) 
Full Episode Transcript:
Toni: Hello, everyone. Welcome to Tax Tuesday. A little bit of a change from the norm. My name is Toni Covey. I'm an EA and Director of Professional Services here with Anderson. Also, your new host, bringing tax knowledge to the masses. We've also got Jeff here.
... Read Full Transcript