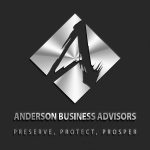 Have you ever thought of a great idea, only to do nothing about it? Why not? Today, Toby Mathis of Anderson Business Advisors talks to David of 1 Veteran Foundation, a non-profit group in southern Arizona that helps qualified veterans with post-traumatic stress disorder (PTSD) get a service dog for support. 
Highlights/Topics: 
How did 1 Veteran Foundation develop? David's bright idea when sitting on the couch and watching television; bought the name, but not enough money to do anything else 

Why not start it then? It takes money to start a non-profit organization; IRS requires about $400 to file for 501(c)(3) status

How did one friend help start 1 Veteran Foundation? Donated $400 for a bookkeeper to file 501(c)(3) application

How do many veterans deal with trauma and stress after serving in the military? More veterans kill themselves per year than die in combat 

How do service dogs (a.k.a. teammates) support veterans? David's service dog, Manefa, helps him deal with nightmares, crowd control, and other issues related to PTSD

Why there's an epidemic of suicide among veterans? Military tries to alleviate transition by finding jobs, but not mental health help; pride prevents them from asking for help

Are service dogs an all-in-one fix? No, but an extra life-saving tool to deal with PTSD

What does it cost to train a PTSD service dog? About $30,000 to do basic obedience training and achieve Service Dog Certification

What are service dog requirements? Healthy rescue dogs, usually 1-3 years old, at least 40 pounds, consider bond over breed, and complete doggie boot camp 

How long does it take to find and train each service dog? About 300 hours

How do veterans request a service dog from 1 Veteran Foundation? Organization's Website describes process to request a service dog

Why is there a stigma with PTSD? People fear what they don't understand

Why do veterans name their service dog after a trauma? Turns negative into positive experience to provide comfort and take away pain to make progress against PTSD

Want to sponsor a veteran who needs a service dog? Donate to 1 Veteran Foundation
Resources
Charities and Non-Profit Organizations
Anderson Advisors Tax and Asset Protection Event
Full Episode Transcript
Toby: This is Toby Mathis with the Anderson Business Advisors Podcast. Today, I have Dave Rafus with us. This is a really cool organization. This isn't even one that I set up. David just happened to be in one of our classes and as we talked and we learned about him, I said, "Wow, this is really cool." So, I hope you realize that it's not just our clients we try to help. We try to help anybody.
... Read Full Transcript