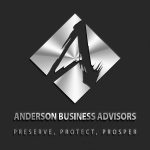 How can you build and develop a residential assisted living (RAL) space that attracts residents and beats the competition? Today, Clint Coons of Anderson Business Advisors talks to Lisa Cini, founder of Mosaic Design Studio and author of senior living design books. She helps RAL business owners take their properties to the next level. When it comes to RAL, it's not only about location, location, location, but making it attractive and wanting to live there during your golden years.
Highlights/Topics: 
What sparked Lisa's interest in RAL space? Interior design that transformed into certified healthcare to make an impact when sending people home

What's the difference between a nursing home and RAL? Nobody wants to go into a nursing home during a crisis situation knowing they'll never leave alive

How has RAL changed over the years? Mindset shifted to make a comfortable and attractive transition where average stay increased from two to 20 years 

Is bigger always better for RAL? Better for the bottom line, publicly-traded, scaled-up version for-profit and FTEs, but not for residents who live in them

What makes RAL your or your loved one's home? Walk-the-walk and talk-the-talk of what you do at home; forget about bed hair and getting dressed up 

Why does RAL staff become a surrogate family? Interaction, engagement, and intimate one-on-one care lets residents put their guard down and live like they did at home

What issues are related to RAL properties? Make it a place for residents to thrive and relieve burdens to change fear to freedom

How should RAL properties be designed? Similar to spa design with curb appeal, vestibules, soft surfaces to reduce noise, induction loop, indirect lighting, wholesale residential furniture, and space for guests 

What technology is essential for RAL properties? Lowe's, Home Depot, and other big-box companies are getting into RAL business by offering:

Wi-Fi for streaming, gamification, face-to-face video, etc.

Bidet toilet seats and handles to safely and independently clean yourself.

Are RAL properties going to the dogs? People respond to and love their pets/comfort animals; they shouldn't and don't want to give them up 

What else should RAL properties and their owners take into consideration? Be open-minded about cannabis and the role it can play in residents' lives  
Resources
Anderson Advisors Tax and Asset Protection Event
Full Episode Transcript
Clint: Welcome, everyone! Hi, it's Clint Coons here with Anderson Business Advisors and this is another edition of our weekly podcast. Today, I have with me someone that I met at an event about three months ago and what really struck me is very interesting what this person does for a living. Because many of you who listen in are in the residential assisted living space. Everyone talks about going out and finding properties and how to put these deals together. I never once sat down with someone that talk about how to develop the business itself from the inside, how to attract people and how to build these out.
... Read Full Transcript